Robber sprays Atascadero restaurant worker with chemical
September 14, 2018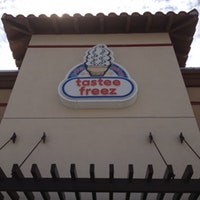 A robber allegedly entered an Atascadero restaurant Thursday morning and sprayed an employee in the face with an unknown chemical before fleeing with an undisclosed amount of cash. [Cal Coast Times]
At about 9 a.m., the robber entered the Tastee-Freeze restaurant on Montecito Avenue and demanded cash. Following the robbery, the restaurant worker was taken to the hospital for treatment.
Atascadero police officers and San Luis Obispo County Sheriff's deputies searched for the robber, while receiving help from a CHP helicopter. Yet officers did not manage to locate the suspect.
Anyone who has information about the robbery is asked to call the Atascadero Police Department at (805) 461-5051.