SLO woman celebrates 100th birthday
September 24, 2018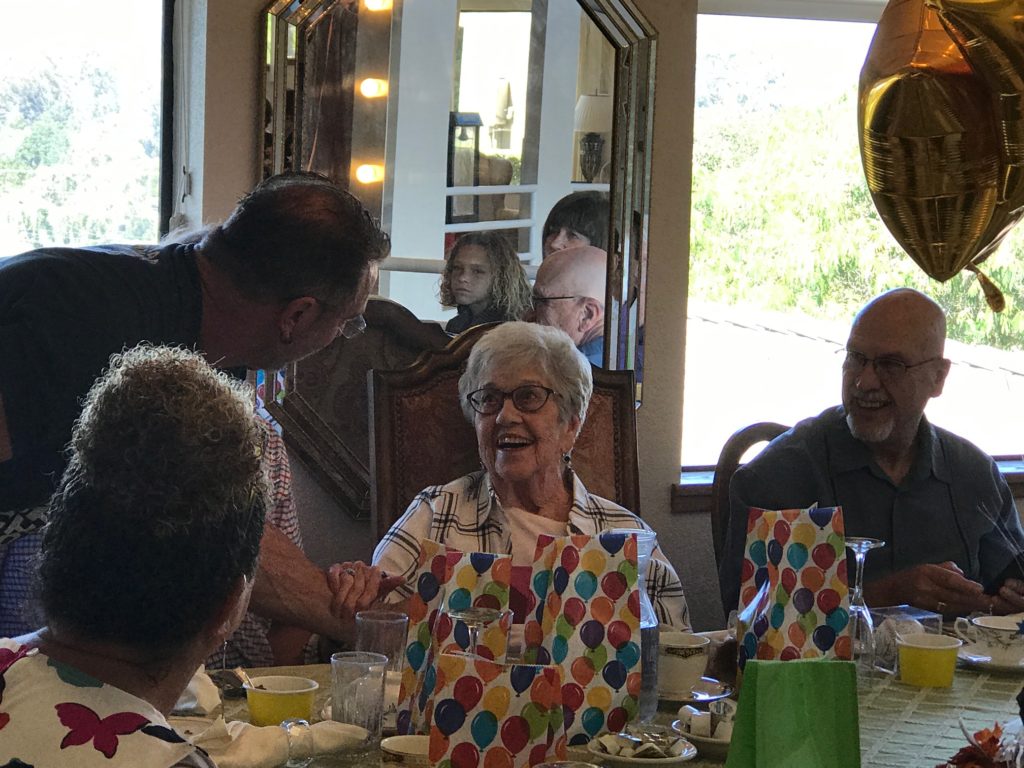 Surrounded by her family and friends, Dolores Thomas celebrated her 100 birthday at Las Brisas Retirement Community on Saturday. The San Luis Obispo centenarian commemorated the day with a country western concert and a luncheon attended by more than 80 people. [Cal Coast Times]
While not appearing impressed by a letter of congratulations from President Donald Trump, Dolores was elated to receive a package from the San Fransisco Giants that included a baseball signed by the team and a letter of congratulations.
When a recent Giants game went into overtime, Dolores stayed up till after 1 p.m. to watch her favorite team.
Centenarians are unusual, according to the CDC, though the number of Americans over the age of 100 has climbed in recent years to approximately 80,000.
A former stay at home mom, Dolores first entered the workforce at 64. For 23 years she worked in the office of the Danville Community Church. Dolores retired shortly before her 90th birthday.
In 2008, Dolores moved to San Luis Obispo to be closer to her daughter and grandchildren.
Twice a week, you can find Dolores at the Las Brisas bingo games. She frequently wins and always has a good time!