SLO attorney convicted of bank fraud
October 23, 2018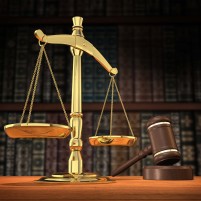 By KAREN VELIE
San Luis Obispo attorney Stephen Ronca pled guilty and was convicted of one count of bank fraud in June. Ronca is facing up to 30 years in prison. [Cal Coast Times]
Last year, FBI agents arrested Ronca on 28 counts of wire fraud including allegations he stole approximately $250,000 from a client's trust account to spend in gambling casinos. As part of his plea agreement, federal prosecutors agreed to drop 27 charges if Ronca pled guilty to one count of bank fraud.
In late 2014 and early 2015, Ronca "executed a scheme to defraud a financial institution" which was attempting to foreclose on a property he owned in San Luis Obispo, according to the plea agreement.
Ronca submitted a loan modification application in which he falsely claimed he was renting out the property for $4,500 per month. To support his false claim, Ronca fabricated a lease agreement in the name of a former client, Vic Russell. Ronca also fabricated two receipts that included forged signatures.
Based on the "fraudulent documents," the mortgage company granted the loan modification application and stopped foreclosure proceedings, according to the plea agreement.
Currently out on $100,000 bail, Ronca is scheduled to be sentenced on Dec. 3 at the U.S. District Court in Los Angeles.
In August, the State Bar of California suspended Ronca's law license pending final disposition of the criminal proceedings.