Thousands of California inmates with life sentences could get paroled
October 19, 2018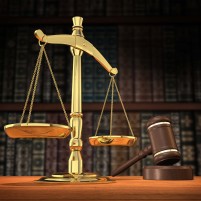 As many as 4,000 inmates serving life sentences in California could be eligible for parole following a decision by the state to give up its legal battle over the implementation of a voter-approved ballot measure. [SF Chronicle]
In 2016, California voters approved Proposition 57, which allows for nonviolent felons to gain early release from prison. The passage of the measure remains controversial largely because state code only classifies a limited number of offenses as violent felonies.
Under California's Three Strikes law, a third strike mandates a prison sentence of 25 years to life. Critics of the law claim it results in sentences that are too harsh and can keep some nonviolent offenders locked away for life.
Still, Gov. Jerry Brown's administration had been contesting in court the inclusion of prisoners with three strikes among the offenders eligible for parole under Prop. 57. But, Brown's administration recently dropped its legal challenge and opted to let an appellate court ruling stand.
The appeals court decided in a Los Angeles County case that the language of Prop. 57 made it clear offenders with three strikes would be included among those given the chance for early release.
Brown's administration had argued the offenders with three strikes were ineligible for parole because they were serving indeterminate life sentences. Later, the administration argued the prisoners could not receive parole because of the threat to public safety.
Now, the state will craft new regulations by January that include repeat offenders in early release provisions.
The state parole board estimates 3,000 to 4,000 non-violent offenders with three strikes could be affected by the rule change. Still, the prisoners would not be granted parole without going through a public safety screening and a parole board hearing.
Michael Romano, the director of the Stanford Three Strikes Project, said the approximately 4,000 inmates affected include offenders serving life sentences for stealing a bicycle, possessing less than half a gram of methamphetamine, stealing two bottles of alcohol and shoplifting shampoo. Those inmates are also disproportionately black and mentally ill, Romano said.
Critics argue that affording prisoners with three strikes the opportunity for parole will lead to a rise in crime.
In addition to conceding in the legal battle over three strikes offenders, Brown's administration has also decided not to appeal a ruling that the state is illegally excluding nonviolent career criminals from parole. Both cases are considered political losses for Brown as he prepares to leave the governor's mansion.
A legal battle still appears to be ongoing, though, over the implementation of Prop. 57 with regard to sex offenders. In February, a judge ruled the state must consider earlier parole for possibly thousands of sex offenders.
Brown's administration is fighting the ruling. Though Brown supported Prop. 57, he also repeatedly promised to exclude sex offenders from the early release program.