Deputies arrest 2 teens for burglary spree in Los Osos
October 20, 2018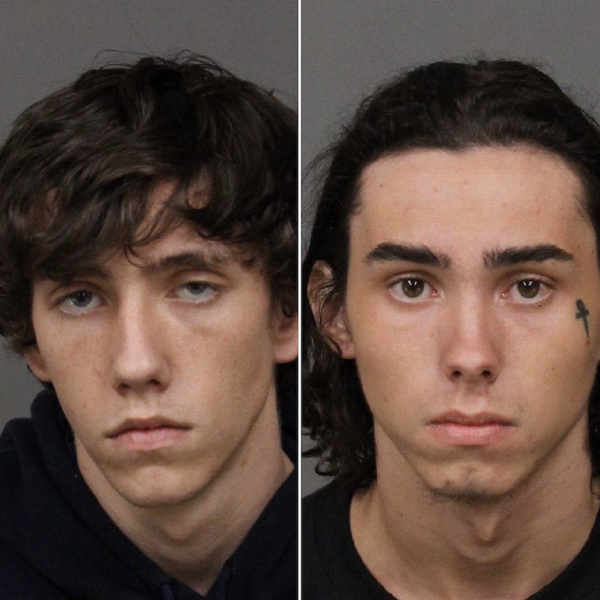 By Josh Friedman
A teen burglarized three Los Osos businesses this week and attempted to burglarize a fourth prior to getting caught and arrested, according to the San Luis Obispo County Sheriff's Office. The teen is also accused of stealing a car, and a second teen is, too, in custody over a couple of the incidents. [Cal Coast Times]
At about 6:20 a.m. on Wednesday, a burglary was in progress at the Miner's Ace Hardware store in the 1000 block of Los Osos Valley Road, according to officials. A person at a neighboring business reported hearing glass breaking and then seeing someone wearing a black ski mask and black clothing enter the hardware store. The suspect later exited the store and left the area in a Ford SUV, the witness said.
Deputies managed to locate the vehicle, which was parked in the lot of a restaurant in the 900 block of Los Osos Valley Road. As deputies pulled up to the vehicle, they noticed the driver was wearing a ski mask.
The deputies arrested the suspect, 18-year-old Calvin Paul Anthony Latorella of Los Osos without incident.
While investigating the crime, deputies determined Latorella had committed additional burglaries at Kum Sushi in the 2000 block of 10th Street and Round Table Pizza in the 1000 block of Los Osos Valley Road. Latorella also attempted to burglarize the Sea Pines Golf Shop in the 1900 block of Solano Street, according to the sheriff's office.
Investigators believe the first two burglaries and the attempted burglary occurred during the early morning hours of Tuesday and Wednesday.
Over the course of the investigation, detectives identified a second suspect who allegedly worked with Latorella in the Kuma Sushi burglary and the Sea Pines Golf Shop attempted burglary. Sheriff's officials identified the second suspect as 18-year-old Kai Keoni Ribeira, of Paso Robles.
Deputies arrested Latorella on three counts of burglary and one count of attempted burglary, as well as charges of auto theft and possession of a deadly weapon. Sheriff's officials say the deadly weapon was a lead sap.
Ribeira was arrested on Thursday on charges of burglary and attempted burglary. Deputies booked both Latorella and Ribeira into the San Luis Obispo County Jail.
As of Saturday morning, Latorella remains in custody with his bail set at $130,000. Ribeira remains in custody with his bail set at $32,000.