Arroyo Grande suspects found with counterfeit bills, drugs, stolen gun
November 24, 2018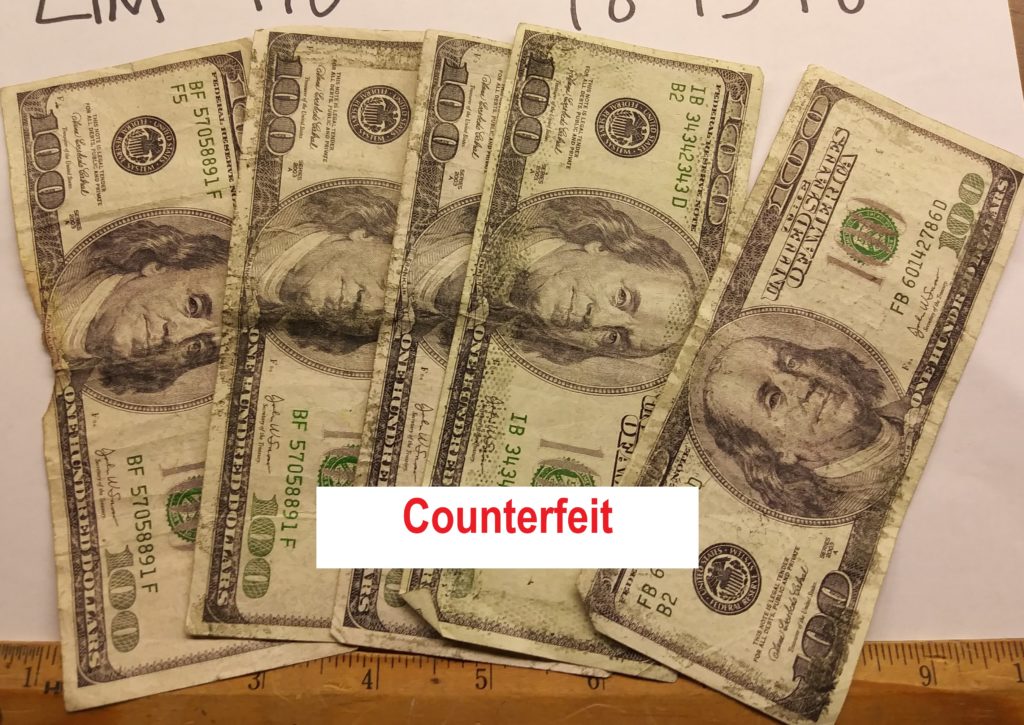 Grover Beach police officers arrested a man and woman from Arroyo Grande on Saturday for possession of a stolen gun, counterfeit money and heroin after following up on a tip from a concerned citizen. [Cal Coast Times]
Shortly after 10 a.m., a caller reported a suspicious vehicle parked on the 200 block of 11th Street with its doors open. Officers arrived and asked the man and woman inside for identification.
Because Preston Jacob Scharf, 19, of Arroyo Grande, was on probation, officers were able to search him and his vehicle. During the search, officers found five counterfeit $100 bills, a loaded handgun that had been reported stolen out of San Luis Obispo, heroin, paraphernalia and two spring loaded knives.
Officers arrested Scharf on felony charges of forgery, possession of a stolen handgun, having a concealed firearm, possession of counterfeit bills and committing a felony while armed. Scharf is also facing misdemeanor charges of possession of a spring loaded gun, narcotics and paraphernalia. Officers booked Scharf into the San Luis Obispo County Jail in lieu of $40,000 bail.
When asked for her identification, Nikki Orellana, 28, of Arroyo Grande gave officers another person's identification in an attempt to hide her identity, police said. Orellana is currently on probation with six outstanding warrants for her arrest.
Officers arrested Orellana on charges of felony use of another person's identity during the commission of a crime, misdemeanor violation of probation, misdemeanor possession of narcotics and misdemeanor possession of paraphernalia and booked her into the San Luis Obispo County Jail. Her bail is set at $199,000.