SLO County libraries and some mental health services to close for employees union strike
December 10, 2018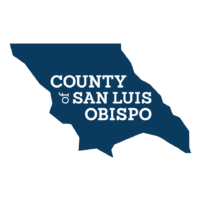 All 15 branches of San Luis Obispo County public libraries will close Tuesday through Thursday, while multiple mental health services will also shut their doors or cut their hours of operation as the county's primary employees union is expected to strike. [Cal Coast Times]
Members of the San Luis Obispo County Employees' Association (SLOCEA) have been preparing to strike this week in response to the county not meeting its demand of 2.5 percent salary increases. The county offered .5 percent raises effective July 2018, followed by 2 percent raises effective July 2019.
SLO County officials and SLOCEA have reached an agreement that the strike will take place between this Tuesday and Friday, and about 160 essential employees will sit out the work stoppage in order to protect public health and safety. SLOCEA represents approximately 1,775 of the county's 2,800 employees, so about 1,500 workers could go on strike beginning Tuesday.
County Director of Libraries Chris Barnickel said the library closures are necessary because he does not know who will be on strike at what time. Barnickel said it is hard to open a building if you do not have staff there.
In addition to library closures, Youth Mental Health clinics, Martha's Place and SAFE will close unless enough staffers show up to work. The school-based services provided by Therapeutic Learning Classrooms likewise will not be offered unless staffers show up.
Meanwhile, Atascadero, SLO and South County youth services will operate by appointment only. Behavioral Health will cancel school and community-based services as necessary.
Drug and alcohol abuse clinics will remain open in Grover Beach, San Luis Obispo, Atascadero and Paso Robles, but with reduced hours. The clinics will be open from 8 a.m. to 5 p.m. with a closure for lunch from 12 p.m. to 1 p.m.
The county airport business offices will close Tuesday through Thursday, but the closure should not affect any flights.