Illegal San Luis Obispo County marijuana delivery service busted
January 19, 2019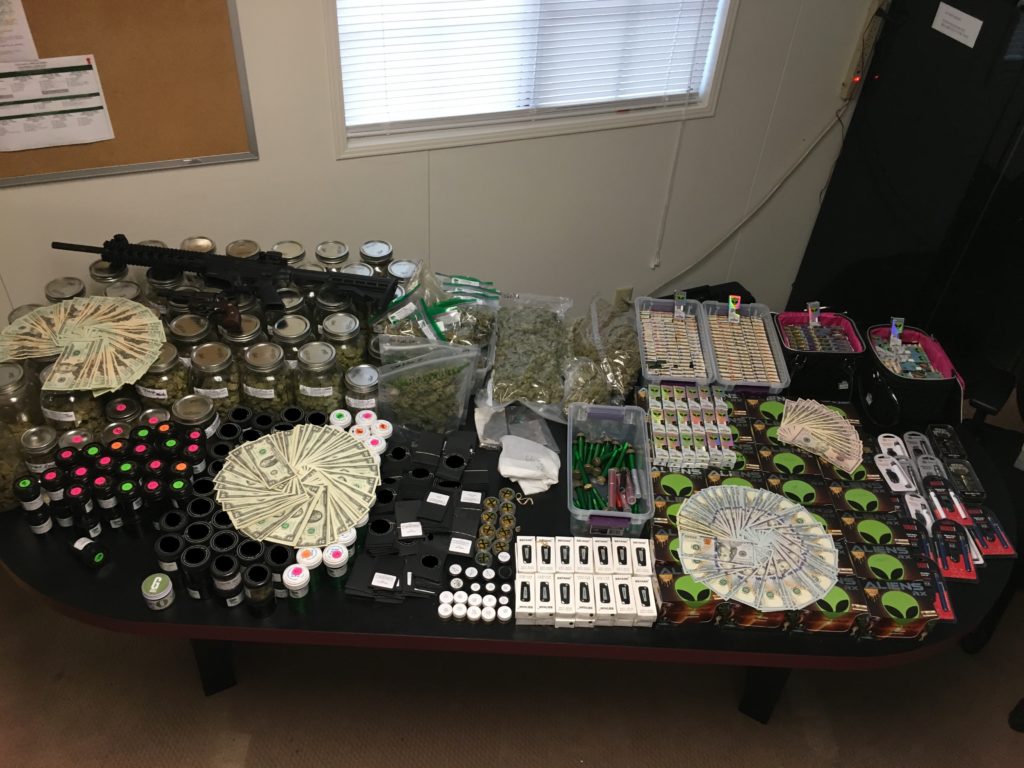 While writing a speeding ticket in Buellton, a deputy discovered the teen driver was transporting a large amount of marijuana products for an illegal cannabis delivery service that operates out of San Luis Obispo County. [Cal Coast Times]
The 18-year-old driver was under the legal age to work in the cannabis industry or legally possess pot. The deputy also learned the teen was driving for an unlicensed marijuana service that delivers to various parts of Santa Barbara County.
Detectives from the Santa Barbara County Sheriff's Special Investigations Bureau, Cannabis Compliance and Enforcement Team then served a search warrant, which resulted in the seizure of over $60,000 of illegal cannabis products including marijuana buds, vape pens and edibles. Deputies also seized $7,600 in cash and two unlicensed firearms.
Arrests in the case are pending while the detectives continue their investigation. At this time, investigators are not releasing the name of the delivery service or the suspects.