Car totaled in crash on Highway 1 in Cambria
January 24, 2023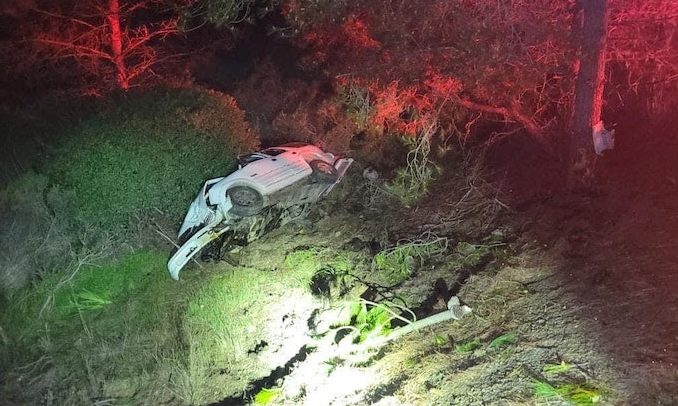 By JOSH FRIEDMAN
A driver who was allegedly speeding drove off Highway 1 in Cambria, down a hillside and crashed into a tree on Monday evening. The driver then walked away from the crash.
Shortly before 7 p.m., a caller reported the crash off Highway 1 near Ardath Drive, according to the Cambria Community Services District. The car appears to be totaled.
After getting out of the vehicle, the driver began to walk southbound on Highway 1. SLO County Sheriff's deputies located the driver and requested a medical assessment.
Cambria officials are reminding the public to drive the speed limit or at a safe speed based on weather and roadway conditions.