Man killed in fire at condo in Lompoc, another person escaped
January 6, 2023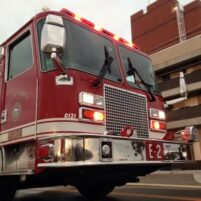 By KAREN VELIE
One person was killed in a condo fire on Friday, according to the Lompoc Fire Department.
Shortly before 9 a.m., a caller reported the fire at a condominium complex at the 1000 block of West Chestnut Avenue. When firefighters arrived, they found that another person and a cat has escaped the fire unharmed.
Investigators are not releasing the name of the deceased pending notification of his next of kin.
Investigators are still trying to determine the cause of the fire, which did not spread to other units.