SLO County man convicted of raping a child under 10
January 27, 2023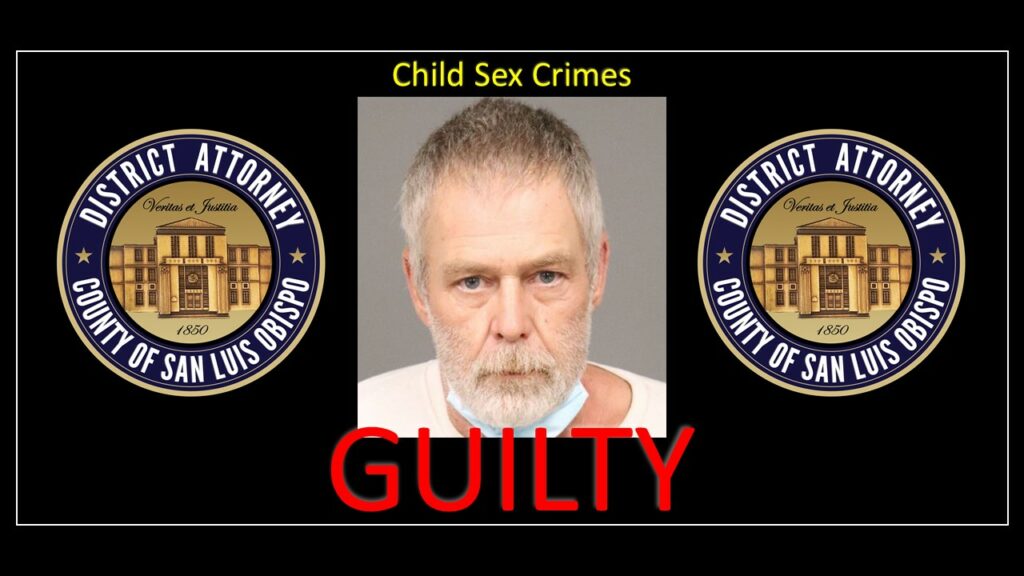 By JOSH FRIEDMAN
A San Luis Obispo jury convicted a 57-year-old man on Thursday of raping a child under 10 years of age and sexually abusing two other children in North County.
From Aug. 2018 through Aug. 2021, Craig Anthony Grunow sexually assaulted children at his home in the Heritage Ranch area, according to the San Luis Obispo County Sheriff's Office. Grunow knew two of the victims well. He abused the third victim after the child came to his home as a guest.
The jury convicted Grunow of one count of sexual intercourse with a child under the age of 10 and 10 counts of committing a lewd act on a child under the age of 14.
Jurors also convicted Grunow of an enhancement for committing lewd acts on multiple victims under the age of 14. The enhancement requires a sentence of 25 years to life in prison, according to the district attorney's office.
Grunow faces a maximum of 250 years to life in prison. His sentencing is scheduled for March 30 in the courtroom of Judge Timothy Covello.
"We admire the profound strength of the three young survivors in disclosing these terrible crimes and in describing to the jury what they endured at the hands of this sexual predator," District Attorney Dan Dow said in a statement. "We thank the jury for carefully considering all the evidence in this very troubling and emotional case. Without their courage, there would be no justice."