Man flees officers in stolen CSD truck, barricades himself at Hearst Castle
February 27, 2023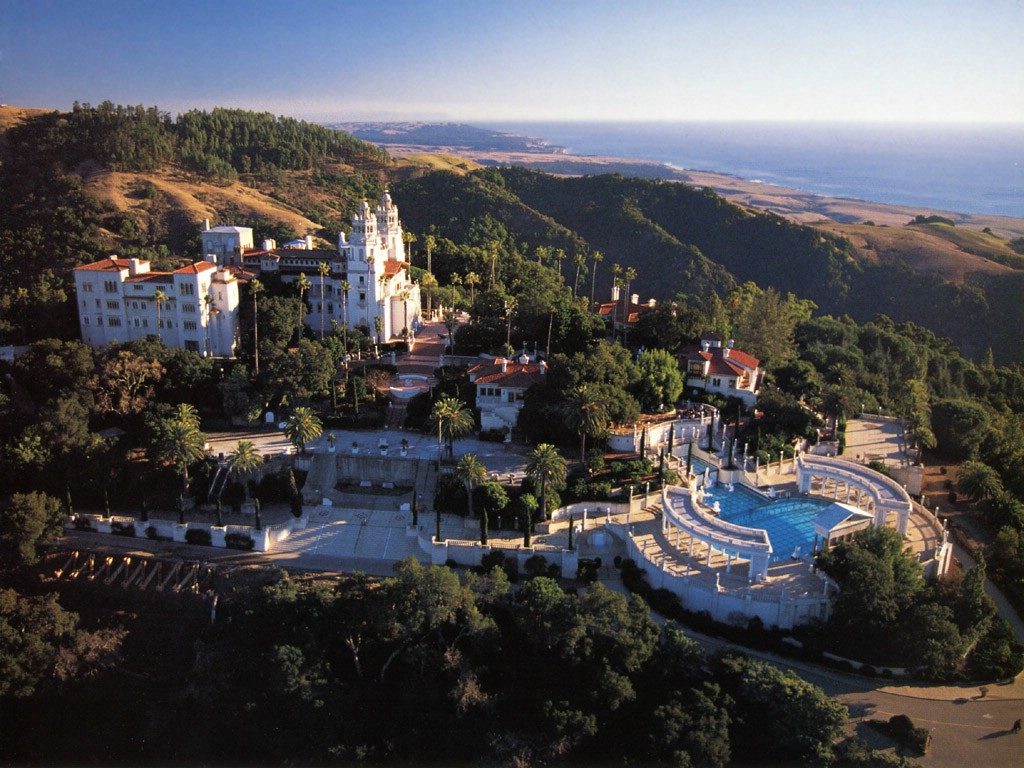 By JOSH FRIEDMAN
Officers arrested a man on Sunday who allegedly went on a rampage at the Cambria Community Services District utility yard, stole a CSD truck, fled authorities to Hearst Castle, crashed through gates on the castle grounds and barricaded himself inside an historical guest house. [Tribune]
At about 9 a.m., a Cambria CSD water operator found the suspect, later identified as 35-year-old Jarrod Michael Crockrom, at the district utility yard on Rodeo Grounds Drive. District officials suspect Crockrom broke into the yard to take some large planks after his car became stuck in mud. Crockrom, however, went on a rampage.
Crockrom may have used a wooden plank weighing between 200 and 300 pounds to damage vehicles in the yard. He caused between $50,000 and $100,000 worth of damage to the vehicles, district officials said.
The man also shoved a rake into the radiator of a district truck and smashed the window of his own car. 
When the district water operator confronted him, Crockrom brandished a machete. The water operator then backed away and called 911.
Crockrom fled in a CSD truck with a trailer attached. A manhunt ensued. 
While fleeing in the stolen truck, Crockrom sideswiped a State Parks vehicle, leading to a chase up Highway 1 to the Hearst Castle access road. Crockrom crashed through the Hearst Castle entrance gate beside the visitor center and shortly afterwards crashed through the gate at the hilltop. The collisions damaged the stolen truck and trailer. 
Crockrom then barricaded himself in the guest house known as Casa del Mar, or A House. 
Crisis team negotiators attempted to convince Crockrom to leave the house, but he did not. Officers eventually entered the house with a K-9, pinned Crockrom and captured him.
An ambulance transported Crockrom to a hospital, where he received treatment for dog bites. Authorities then booked Crockrom in SLO County Jail on felony charges of assault with a deadly weapon, receiving stolen property and vandalism of $10,000 or more, as well as misdemeanor counts of failure to obey a peace officer and resisting arrest.
Crockrom remains in custody with his bail set at $25,000.