Teen found with gun, drugs at Paso High School lot
February 8, 2023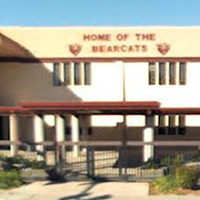 By KAREN VELIE
Police arrested a 17-year-old driver for weapon and drug charges in a parking lot at the Paso Robles High School on Feb. 3, police said.
Shortly before 1 p.m., a Paso Robles police officer attempted to pull the teen over on Niblick Road for an equipment violation. The 17-year-old driver then pulled into the parking lot of the Paso Robles High School.
During the traffic stop, the officer noticed a large amount of marijuana on the backseat. While conducting a search of the vehicle, officers located an unloaded Glock-style handgun and a partially loaded high-
capacity magazine inside a bag.
Officers arrested the teen for drug and weapon related charges and booked the teen in Juvenile Hall.
Investigators determined the incident posed no threat to the Paso Robles High School.
Police are asking anyone with any information about this incident to call (805) 237-6464.