Grover Beach moving forward with large mixed-use development
February 9, 2023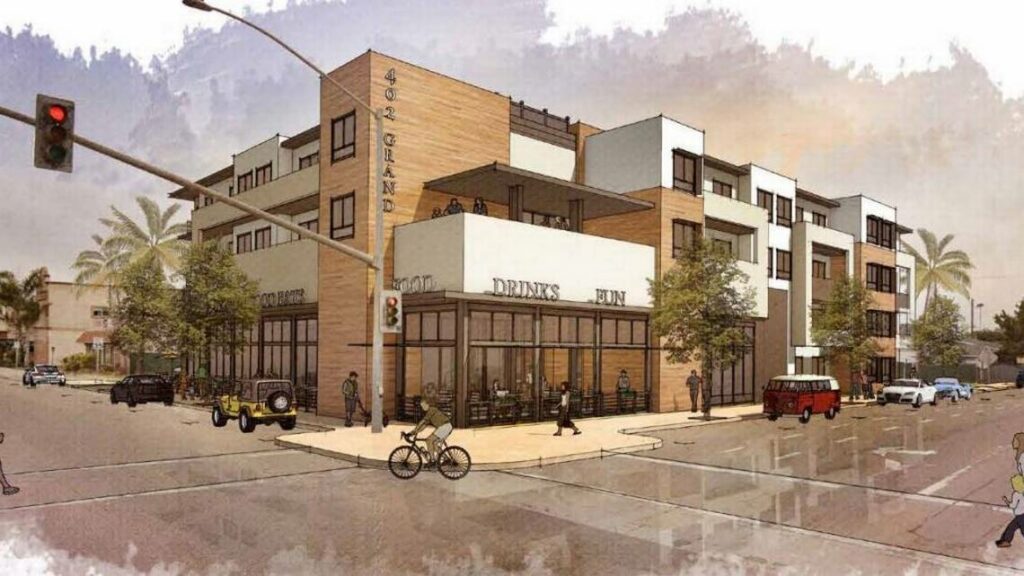 By KAREN VELIE
The city of Grover Beach is moving forward with approvals for a proposed mixed-use development at the corner of West Grand Avenue and 4th Street.
The project includes 37 residential units and 4,700 square feet of ground floor commercial, retail space. The development will act as a pedestrian-friendly gateway that welcomes residents and visitors to the community.
"After years of developing a vision for a mixed-use space, we are excited to continue transforming West Grand Avenue into a thriving and vibrant commercial corridor," said Grover Beach Mayor Karen Bright. "This project demonstrates Grover Beach's commitment to providing affordable housing, fair development practices and economic prosperity for our community."
The approved mixed-use development plan includes:
A four-story building that will be approximately 42 feet high.
Ground level commercial space envisioned as a restaurant with outdoor dining along both West Grand Avenue and South 4th Street.
A rooftop deck for residents to enjoy and to potentially accommodate future outdoor commercial uses.
Thirty-seven residential units that will be a mix of studio and two-bedroom units across all floors. The second, third and fourth floors will be residential units.
Forty-six onsite parking spaces with an additional 11 off-street parking spaces.
Approximately 3,220 square feet of onsite landscaping that includes screening trees and other dense landscaping with a masonry wall adjacent to existing residences.
Street trees along West Grand Avenue and South 4th Street.
Additional curb, gutter, sidewalk and other pavement improvements along both West Grand Avenue and South 4th Street.
"In the past year, the Grover Beach City Council and staff prioritized economic growth and affordable housing initiatives in our city," said Grover Beach City Manager Matt Bronson. "I look forward to seeing the benefits the new mixed-use building will bring to everyone in Grover Beach."