Paso Robles residents under evacuation warning
March 10, 2023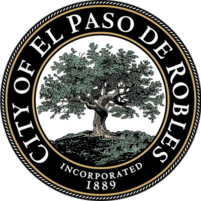 By KAREN VELIE
Paso Robles issued an evacuation warning for neighborhoods and businesses near the Salinas River and is preparing for the closure of the 13th Street bridge because of rapidly rising water in the Salinas River.
Residents close to the river in the Navajo Avenue area and on south Paso Robles Street should begin preparing to evacuate now.
Paso Robles Emergency Services staff is contacting residents on the following streets to alert them of the need to begin preparing for evacuation:
Navajo Avenue from 70 through 84
Paso Robles Street from 390 to 406
Spring Street from 3700 to 3730
North River Road from 1509 to 1911
If evacuations are necessary, an evacuation order will be issued and an evacuation shelter will be established.
Because of rapidly rising river levels, city staff is preparing to close the 13th Street bridge as soon as this afternoon. Motorists should prepare to use alternate routes. The Niblick bridge and 24th Street bridge remain open.
River Road remains closed from Navajo to 13th and from Union Road to River Oaks Drive.