Tally Ho area in Arroyo Grande issued evacuation warning
March 10, 2023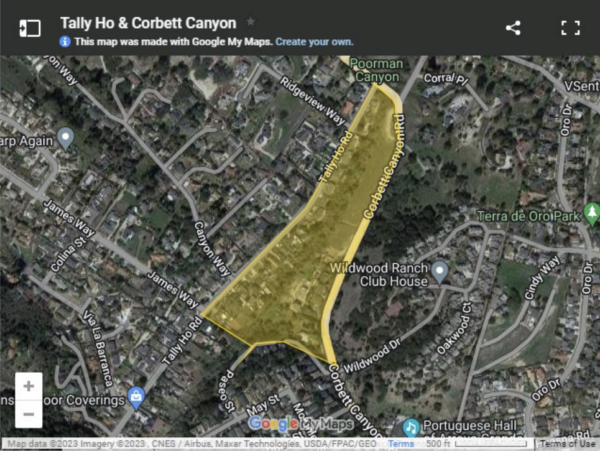 By JOSH FRIEDMAN
Authorities have issued an evacuation warning for Arroyo Grande residents along Tally Ho Creek from Corbett Canyon Road to James Way.
The warning took effect at 11 a.m. Friday and lasts until 9 a.m. Saturday. Officials urge residents in the area to prepare for an evacuation order, should there be a threat to life and property, the city of Arroyo Grande announced.
Arroyo Grande police encourage residents to move to higher ground and not to never drive through flooded roads. 
The American Red Cross is operating a shelter at Cal Poly's Grandall Gym. Likewise, the 5 Cities Homeless Coalition has opened its warming shelter at the South County Regional Center, located at 800 West Branch Avenue in Arroyo Grande. The warming shelter will remain open through Saturday morning. 
Anyone who has questions about the evacuation warning can call (805) 473-5112.