11-year-old girl injures sister in Los Osos
April 27, 2023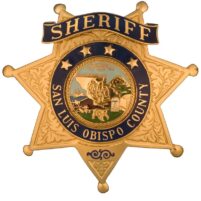 By KAREN VELIE
Update: At the scene, it was reported the child threw the knife at her sister. Deputies were not able to determine if a crime occurred.
An 11-year-old girl allegedly injured her sister in Los Osos on Wednesday afternoon.
Shortly after 3 p.m., a caller reported a child injured on 8th Street in Los Osos. First responders arrived to find a girl with a medium size kitchen knife stuck about 2 inches in her elbow, according to a responder.
Responders transported the older sister to Sierra Vista Regional Medical Center for treatment of her injury.