Atascadero police chase forgery suspect and armed accomplice
April 18, 2023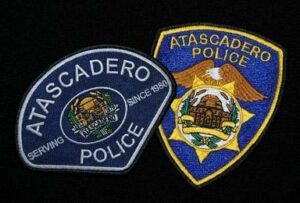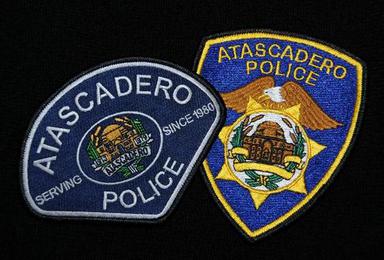 By JOSH FRIEDMAN
A North County man allegedly attempted to pass a forged check at a bank in Atascadero on Monday, leading to a police chase that culminated with two arrests and a K-9 finding a handgun in a family's backyard. 
The suspect attempted to pass a forged check at about 3 p.m. at Mechanics Bank in the 6900 block of El Camino Real, according to the Atascadero Police Department. The man then fled by foot.
An officer arrived at the scene and noticed a vehicle quickly leaving the area to which the suspect reportedly ran. The officer followed the vehicle and initiated a traffic stop in the area of Curbaril and Coromar avenues. 
When the vehicle stopped, two occupants got out and fled by foot, one armed with a handgun. The driver remained in the vehicle.
Police established a perimeter, and officers tracked down one of the suspects. They arrested him while he was walking northbound on the southbound Highway 101 offramp at Curbaril Avenue. 
Officers eventually arrested the second suspect in a restroom at Smart and Final. Investigators positively identified the suspect who passed the forged check by using bank surveillance footage. 
Police requested help from a California Department of Fish and Wildlife K-9 unit, which located a handgun discarded in a backyard in the area where the suspects fled. A family that has a two-year-old child lives at the home where the police dog found the gun.
Authorities booked  Isaac Ward Tabarez, 30, in San Luis Obispo County Jail on charges related to forgery, as well as resisting arrest. Officers booked Sebastian Reneealonzo Yciano, 23, in jail on charges including felon in possession of a firearm, possession of narcotics and resisting arrest. 
Yciano remains in custody with his bail set at $102,000. The SLO County Sheriff's Office website does not currently list Tabarez as being in custody.