Gunmen shoot person inside Lompoc home
April 8, 2023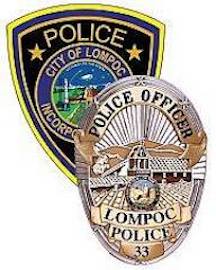 By JOSH FRIEDMAN
Gunmen shot and wounded one person inside a Lompoc home early Saturday morning. 
Shortly before 1 a.m., a caller reported a shooting at a home in the 500 block of South R Street. Officers arrived at the residence and found a gunshot victim, according to the Lompoc Police Department. 
Emergency personnel transported the victim to the hospital for treatment of non-life threatening injuries. 
Investigators determined the suspects shot multiple times through the front door of the home, striking the victim inside. It is unclear if police have identified the suspects. 
The investigation into the shooting is ongoing. Officials request that anyone who has information about the shooting call the Lompoc Police Department's Investigations Unit at (805) 736-2341 ext. 8169.