Driver knocks down light pole in SLO
May 29, 2023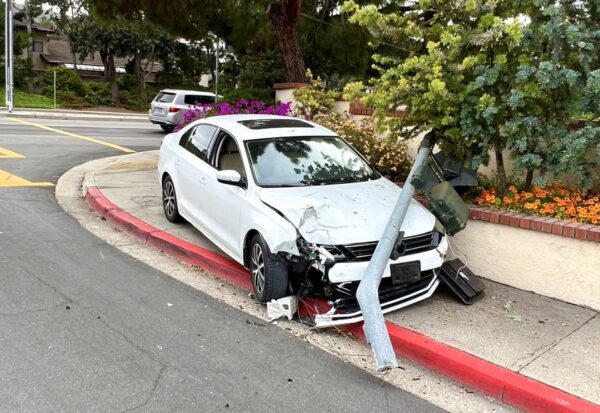 By JOSH FRIEDMAN
A driver crashed into a light pole, knocking it down, on Sunday afternoon in San Luis Obispo.
It is suspected the driver swerved to avoid another car that unexpectedly entered the person's lane, police said. The driver then slammed a white sedan into a light pole by the intersection of Los Osos Valley Road and Descanso Street.
No one suffered injuries in the crash, though the white sedan sustained significant damage. Neither drugs, nor alcohol were factors in the collision.
An investigation into the crash is ongoing.