Grover Beach cracks down on homeless camping
May 1, 2023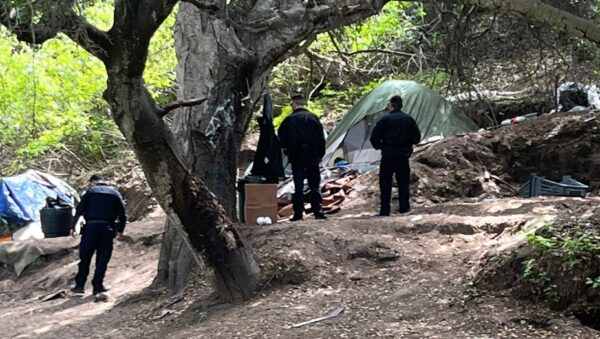 By KAREN VELIE
In an attempt to reduce the number of homeless people sleeping in their cars and camping in portions of the community, Grover Beach is now restricting camping in the coastal city.
An ordinance, which went into effect on Monday, requires anyone sleeping outside or in a tent in Grover Beach to move at least 600 feet every 24 hours. Campsites are required to be separated by at least 150 feet.
In addition, the ordinance includes campground setbacks of 200-feet from residences on city-owned and school properties.
The city installed fencing along Margarita Avenue and Charles Street and placed "no parking" signs along North 4th Street to limit access to the El Camino Real open space area.
"Our hope is to seek voluntary compliance so enforcement is not necessary," The Grover Beach Police Department posted on Facebook. "We also continue close communication with our friends at the 5 Cities Homeless Coalition who have resources available to those that will accept them."