Grover Beach man busted with nearly 2 pounds of fentany
May 30, 2023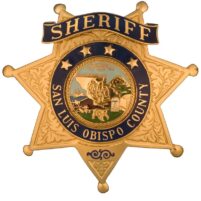 By KAREN VELIE
San Luis Obispo County Sheriff deputies arrested a Grover Beach man they caught with a large amount of drugs including nearly two pounds of fentanyl on May 25.
After observing a vehicle weaving across lanes and driving erratically on Highway 101 near Paso Robles, deputies stopped the car. The driver, 50-year-old Craig Doll of Grover Beach, appeared to be under the influence.
After a sheriff's K9 alerted to several areas of the car, deputies searched the vehicle and discovered Xanax, meth, 847 grams of packaged fentanyl as well as drug paraphernalia indicating narcotics sales. Investigators estimated the street value of the drugs at more than $84,000.
Deputies arrested Doll for possession for sale of narcotics, transporting narcotics for sale and being under the influence of a controlled substance. He is no longer in custody.