Paso Robles High School student threatens to shoot up school
May 30, 2023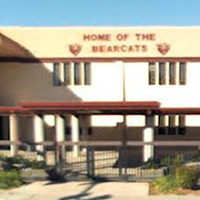 By KAREN VELIE
Officers arrested a Paso Robles High School student on Tuesday who allegedly threatened to "shoot up" the school in a message written in a school bathroom.
During a routine bathroom check, a school staffer discovered a message written in marker on the inside of a stall in the boy's bathroom. The message, which included hate speech, threatened a school shooting on May 31.
Working with school safety staff, Paso Robles Police officers identified 18-year-old Levi Harrington as a suspect in the school shooting threat.
Officers arrested Harrington and booked him in the San Luis Obispo County Jail on charges of making criminal threats and a hate crime. He is no longer in custody.
Through the investigation, officers determined there is no imminent or ongoing threat to the school, students, or faculty.
Investigators are asking anyone with any information about this incident to call (805) 237-6464.