Nearly $4 million worth of grants awarded to SLO County water projects
May 24, 2023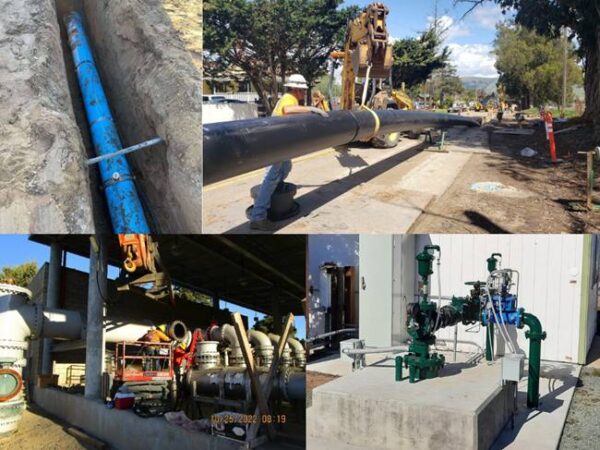 By JOSH FRIEDMAN
The California Department of Water Resources (DWR) last week awarded five local agencies a combined total of $3.8 million for water projects in San Luis Obispo County. 
DWR awarded $1.2 million to the city of Morro Bay for its Water Reclamation Facility. The funds will go toward the facility's indirect potable reuse component.
The city of Pismo Beach will receive $1 million for phase 1 of Central Coast Blue, a recycled water project for Pismo Beach, Grover Beach and Arroyo Grande. Elsewhere in South County, the Oceano Community Services District will receive $600,000 for Water Resource Reliability Program projects.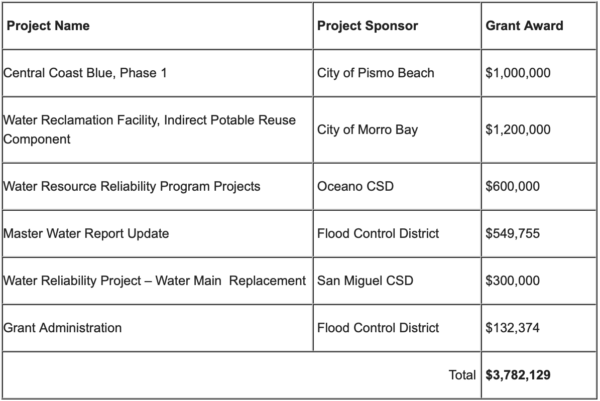 Additionally, DWR awarded $300,000 to the San Miguel Community Services District for water main replacement, part of the CSD's Water Reliability Project. Lastly, the San Luis Obispo County Flood Control District will receive $549,755 for its Master Water Report Update and another $132,374 for grant administration. 
The five grants come from the DWR's Integrated Regional Water Management Program. Through the program, the local region has received a combined total of more than $32 million for 43 different water-related projects and plans benefiting 16 unique communities and the entire county.