New issues at Georgia Brown Elementary, may not be rebuilt
May 16, 2023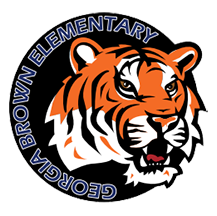 By KAREN VELIE
Less than two months after the Paso Robles Joint Unified School District board voted 4-3 to renovate the Georgia Brown Elementary School on 36th Street, the state found a potential danger at the site, the district announced Monday.
As part of the state approval process for the modernization and construction of the school, the district was required to perform a geotechnical soils study to identify potential dangers including ground shaking, surface rupture, liquefaction and landslides. Investigators found an "anomalous feature" exists directly under the current campus.
The announcement did not identify the specific danger. District staff is expected to disclose the issue at the May 23 board meeting.
"First and foremost, the superintendent wants to assure the community that the Department of the State Architect has confirmed that there is no immediate safety issue," the district wrote. "This does, however, mean that any major modernization and construction at that site must be delayed, and pending what mitigations are required, it could well mean we cannot rebuild there."
On May 23, staff plans to recommend the board delay moving Georgia Brown Elementary staff and students to the temporary school site next to Flamson Middle School until more is known about the issues. If approved by the board, Georgia Brown Elementary will stay at its 36th Street campus for now.
"We are certain a wide range of suggestions for alternative plans will resurface, as well as new ideas," according to the announcement. "We will be recommending to the board at the same time what the process will be to invite community input for questions and recommendations."