Pismo Beach officers escort sea lion out of hotel
May 25, 2023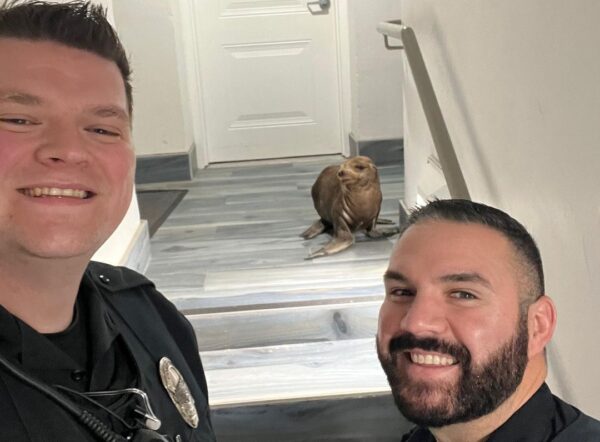 By KAREN VELIE
A young sea lion caused quite a stir at a Pismo Beach hotel on Wednesday morning.
The seal lion entered the Sandcastle Inn late Tuesday evening. He then climbed up a flight of stairs.
Officers arrived, which scared the lion who climbed another flight of stairs.
After taking a selfie with the seal lion, the officers escorted the curious intruder back to the beach.