San Simeon official agrees to pay civil penalties, leave job
June 12, 2023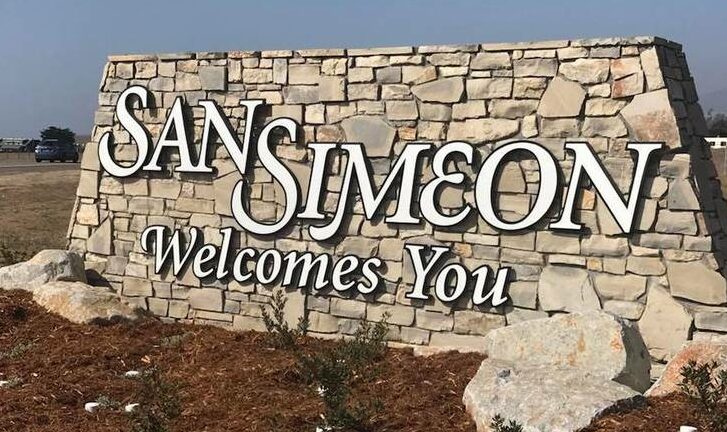 By KAREN VELIE
A San Simeon official settled a lawsuit with the San Luis Obispo County District Attorney's Office on Monday for illegal business practices and false advertising.
Prosecutors filed a civil suit in 2021 against a company paid to manage the San Simeon Community Services District. The complaint accuses Charlie Grace and his company Grace Environmental Services (GES), which is paid to manage the district, of unfair and illegal business practices.
In the June 9 settlement agreement, Grace agrees to pay a civil penalty of $75,000, and to stop working for the district after new officials are hired.
Additionally, Grace and his company agree not to enforce the remaining time of performance or indemnification rights under the existing contract. This means that Grace and Grace Environmental Services will not seek to renew their contract and may not seek reimbursement from the district for the legal costs associated with this litigation.
The district had already reimbursed Grace's company over $125,000 in legal expenses as a result of the joint investigation by the District Attorney's Office and the Fair Political Practices Commission (FPPC).
In 2016, Grace negotiated a contract with Grace Environmental Services, the private company he owns. Grace then used his position as the head of the district to funnel money to his private company.
In 2021, in a precedent setting vote, the FPPC ordered Grace to pay a $4,500 fine and take ethics training. This was the first time the FPPC has penalized a public official for a Government Code 1090 violation (contract conflict of interest law).
On Monday, SLO County Superior Court Judge Rita Federman signed a judgement and order that requires Grace Environmental Services and Grace not to violate conflict of interest laws in the future. Grace and his company are also required to train their staff regarding conflicts of interest, the Public Records Act and the Ralph M. Brown Act.
"Public officials such as city council members, county supervisors, appointed officials including general managers must exercise their authority in a way that upholds the public's trust. For this reason, California law forbids even the perception of self-dealing in contracts between these officials and government agencies they serve," said District Attorney Dan Dow. "In this case, both parties agreed that this contract created a financial conflict of interest that violates the laws of California."
This is the second time in recent years that the District Attorney's Office has filed civil or criminal charges against public officials for violating conflict of interest laws. In 2018, John Wallace pleaded no contest to two misdemeanor counts of conflict of interest stemming from his tenure as the district administrator of the South San Luis Obispo County Sanitation District and general manager of the Avila Beach Community Services District.
This case was prosecuted by Deputy District Attorney Ken Jorgensen who is assigned to the Special Prosecutions Unit that includes consumer protection, environmental protection, public integrity, and major fraud.