Grover Beach police make 10 arrests in first four days in July
July 7, 2023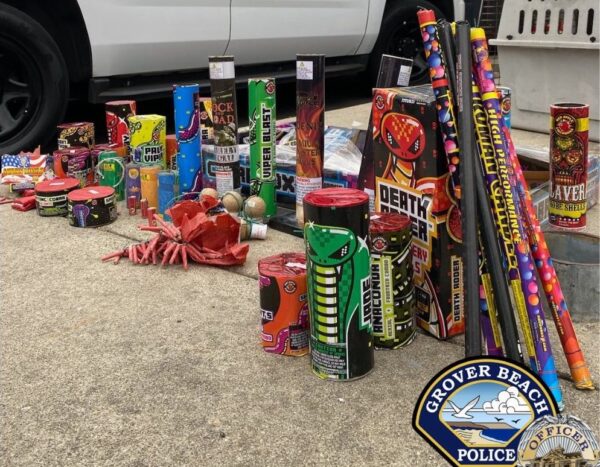 By JOSH FRIEDMAN
Grover Beach police officers made 10 arrests and issued five fireworks citations during the first four days of July.
Spanning Saturday through Tuesday, Grover Beach officers responded to 299 calls for service, 65 of which were related to fireworks. Officers sized 11.5 pounds of illegal fireworks, according to the Grover Beach Police Department.
The police department used a drone to monitor fireworks from the sky. The department's drone team assisted officers on the ground with enforcement. 
Over the first four days of the month, officers also issued 22 citations for other kinds of violations. In all, officers took 18 reports during the four-day period.