Motorcyclist killed in head-on collision on Highway 166
July 30, 2023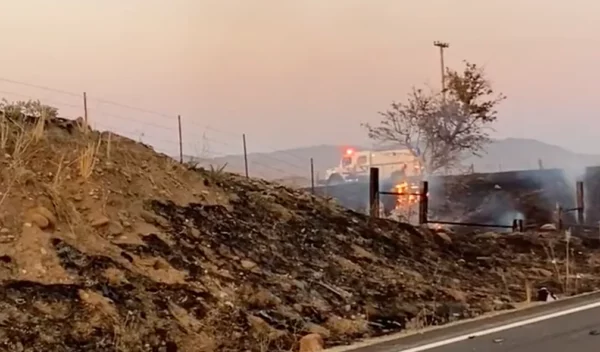 By KAREN VELIE
A motorcyclist was killed in a fiery, head-on collision on Highway 166 near Chimineas Ranch Road on Saturday evening.
Shortly before 7 p.m., the motorcyclist crashed into a black Subaru Forester near the intersection of Chimineas Ranch Road and Highway 166. The driver of the SUV reported the crash and that he was trapped in his vehicle.
A medical helicopter transported the driver of the SUV to Santa Barbara Cottage Hospital, where he is being treated for critical injuries.
The motorcyclist died at the scene. His name is being withheld pending notification of his next of kin.
The motorcycle landed in a field, where it burst into flames. The fire burned 2 to 3 acres.
The California Highway Patrol is investigation the fatal crash.