Pony gets spooked, injures woman at Templeton 4th of July Parade
July 4, 2023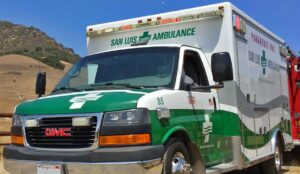 By JOSH FRIEDMAN
A pony got spooked and stormed into the crowd at the Templeton 4th of July Parade Tuesday morning, resulting in a woman being hospitalized.
The pony was pulling a cart with two people inside as part of the parade. At about 11 a.m., the pony entered the crowd in the 600 block of Crocker Street, according to the San Luis Obispo County Sheriff's Office
After the pony entered the crowd, the shaft that attaches the cart to the pony's harness struck a 61-year-old woman. The shaft became impaled in her thigh. 
Sheriff's deputies and Templeton firefighters arrived at the scene. Officials diverted the parade to another street while the woman received treatment. 
An ambulance transported the woman to a local hospital. The individuals who were inside the cart did not suffer injuries.