SLO County adopts budget with more than $5 million deficit
July 5, 2023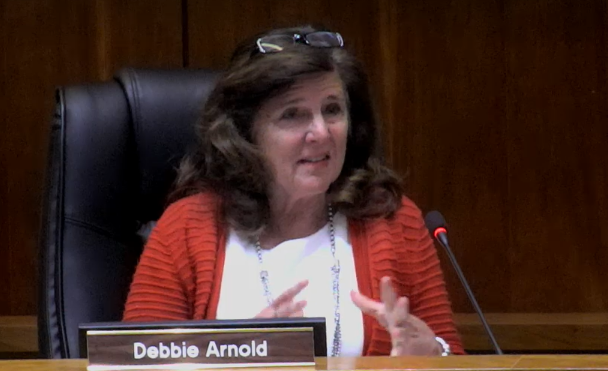 By KAREN VELIE
The San Luis Obispo County Board of Supervisors voted 4-1 last month, with Supervisor Debbie Arnold dissenting, to adopt a budget with a deficit of more than $5 million.
During budget negotiations, Arnold argued that amid the current economic climate, the board should not expand programs and increase staffing levels while handing out large administrative raises. In addition, Arnold wanted road maintenance to stay a top-tier priority.
However, the new liberal majority did not agree. Shortly after Supervisor Jimmy Paulding took his seat on the board, Supervisor Bruce Gibson suggested removing county road repairs from the top tier and replacing it with services that focus on homelessness.
"I really don't agree with the board's priorities," Arnold said explaining her no vote. "This budget expands programs and staff."
While the board agreed that public safety should remain a top priority, road maintenance was removed from the top tier and replaced with homelessness, behavioral health and housing through partnerships with nonprofits.
Before voting yes, Paulding voiced support of the 2023-2024 fiscal year budget.
"I just want to say, we did a good job," Paulding said.
In 2022, the board voted to approve raises of up to 23% for county administrators and management staff, an increase that is slated to raise 2023-2024 county costs by $9,796,000.
At that time, Arnold said that while she supports cost of living raises, she could not vote for the pricey equity pay increases. The proposed raises passed with Arnold and then-Supervisor Lynn Compton dissenting.
On June 20, the board voted 4-1 to pass a $966 million budget with a more than $5 million deficit.
"I feel uncomfortable passing an over $5 million deficit budget," Arnold said.