Sinkhole leads to extended Highway 1 closure in Monterey County
July 3, 2023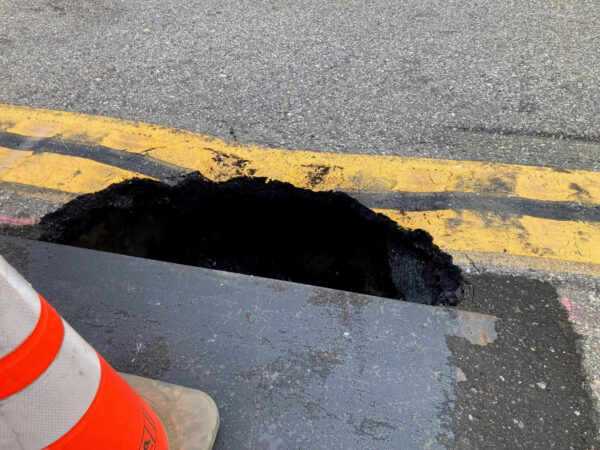 By JOSH FRIEDMAN
An existing Highway 1 closure near Big Sur caused by storm damage has moved farther south because of a sinkhole that appeared in the roadway in southern Monterey County. 
The sinkhole appeared along the center line of Highway 1 one mile south of Nacimiento- Fergusson Road, according to Caltrans. As a result, Caltrans moved the southern end of the Highway 1 closure from Limekiln State Park to Pacific Valley. 
Crews are en route to the site of the sinkhole to make assessments and begin repairs. Following repairs, Caltrans expects to move the southern end of the closure back to Limekiln State Park.
Presently, the closure at Pacific Valley provides enough space for large vehicles and trucks to safely turn around, Caltrans says.