Carrizo Plain fire burns 225 acres
August 15, 2023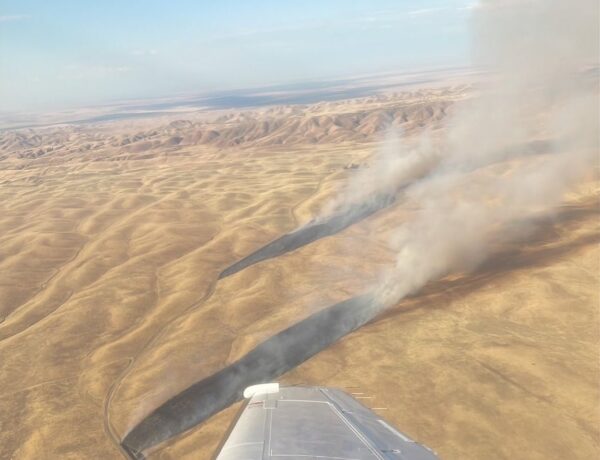 By JOSH FRIEDMAN
A fire burned about 225 acres on the Carrizo Plain in eastern San Luis Obispo County Tuesday evening. Firefighters have achieved 30% containment.
Initially, a pair of fires broke out at about 5:35 p.m. near the 9700 block of Bitterwater Road, according to Cal Fire. By shortly after 6 p.m., the first blaze had burned 25 acres, while the second had burned 10 to 15 acres.
Officials later stated that a single fire burned approximately 225 acres with 30% containment. Firefighters have stopped the forward progress of the blaze.
The cause of the fires remains under investigation.