Elderly woman in critical condition after Santa Maria house explosion
August 29, 2023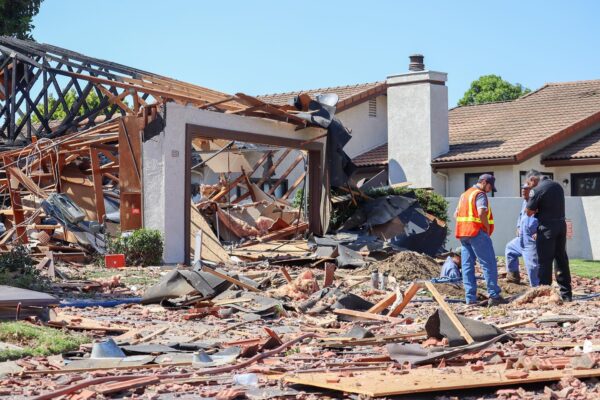 By JOSH FRIEDMAN
An 83-year-old woman, who suffered burns inside the house that exploded in Santa Maria last week, remains in critical condition in the aftermath of the incident. [KSBY] 
On the afternoon of Aug. 23,  an open natural gas outlet in a kitchen caused a home at 1219 Jackie Lane to explode, according to the city of Santa Maria. The explosion, which was accidental in nature, destroyed the house at 1219 Jackie Lane and damaged more than 20 nearby homes, eight of which were red-tagged.
Four individuals, including the 83-year-old woman, were extricated from homes and received medical treatment.
Officials determined 24 homes, including the destroyed one, sustained damage. The damage ranged from total loss to minor issues, such as broken windows. The house at 1223 Jackie Lane, located next door to the one that exploded, sustained heavy damage, affecting about 75% of the structure. 
Preliminary estimates indicate $440,000 of damage occurred to the structure at 1219 Jackie Lane. Additionally, $100,000 worth of belongings at the home were damaged or destroyed.
The property at 1223 Jackie Lane sustained an estimated $425,000 in structural damage. It had $75,000 worth of destroyed or damaged belongings.