Lawsuit threatens San Luis Obispo over diluting Latino voters
August 15, 2023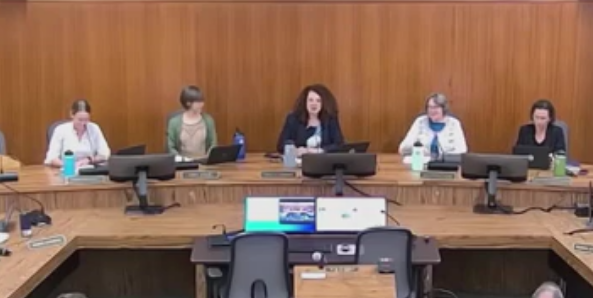 By KAREN VELIE
San Luis Obispo may have to change the way its residents elect City Council members.
The Southwest Voter Registration Education Project is threatening to sue the city if it doesn't voluntarily change to a district-based election system, a change that could lead to more diverse representation on the City Council. In a by-district system, cities are broken down into four districts with residents voting for candidates in their district, while the mayor is elected at large.
"San Luis Obispo relies upon an at -large election system for electing candidates to its governing board," according to a letter the group served the city earlier this year. "Moreover, voting within the city is racially polarized, resulting in minority vote dilution, and, therefore, the city's at-large elections violate the California Voting Rights Act of 2001."
Latinos comprise 19% of the city' s population of approximately 47,400 residents, according to the U.S. Census Department. Even so, "the city's governing board has been nearly or completely devoid of Latinos," according to the letter.
The letter argues the group needs only show the court evidence of racially polarized voting to establish the city is violating the law and needs to move to a by-district system.
Under a by-district system, voters in each district only vote for the candidates running for a single council seat in their district. The candidates must reside in and be registered voters of the district in which they are running.
During a SLO City Council special closed session meeting on Monday to discuss the lawsuit threat, two speakers spoke –  one for and one against by-district voting.
San Luis Obispo Chamber of Commerce CEO Jim Dantona told the council they are a welcoming city that has achieved diversity and inclusiveness. He then told not to change not to change what they are doing.
SLO-based attorney Stew Jenkins argued that with districts, each council person could advocate for their portion of the city. In addition, with only approximately 12,000 in a district, residents would have better representation.
City attorney Christine Dietrick reported the council took no action on Monday
Founded in 1974, the Southwest Voter Registration Education Project reports it is the oldest and largest non-partisan Latino voter participation organization in the United States.