Is it time to reconsider Central Coast Blue?
September 19, 2023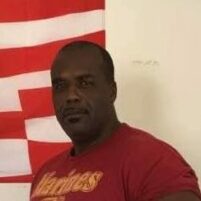 OPINION by JOHN CLEMONS
I must have missed something. I do not understand why any member agency of the South San Luis Obispo County Sanitation District, Arroyo Grande and Grover Beach, would pay into the Central Coast Blue Project.
Sanitation district member agencies already have the infrastructure and resources to produce recycled water at one-tenth of the cost of joining Central Coast Blue. There have been several engineering studies defining the most efficient location for a regional recycled water facility in the Five Cities (Kennedy/Jenks, WSC, Wallace Engineering, etc).
All of the reports concluded that the sanitation district is the most efficient site to produce and distribute recycled water.
In 2017, Pismo Beach rejected request for participation with the sanitation district, noting that the sanitation district redundancy project's time-line made it impossible to coordinate the two projects. Central Coast Blue would just proceed without the sanitation district.
But now, as the redundancy project nears completion, Central Coast Blue is waiting for…whatever.
Advantages for member agencies to recycle water through the sanitation district:
Agencies can get refined estimates for project costs.
The sanitation district just needs to add a few advance treatment components.
A recycled water project through the sanitation district would likely cost less than $30 million.
The California Coastal Commission approved the sanitation district's redundancy project through 2054.
The sanitation district is also eligible for recycled water grants.
More administrative control for Arroyo Grande and Grover Beach.
No need for a joint powers authority.
Sanitation district treats approximately 2.5 million gallons of waste water per day while Pismo Beach treats only 0.9 million gallons a day.
This is possibly a big win for sanitation district members. The sanitation district could manage recycled water and facilities to control production and distribution.
Like I said, maybe I'm missing a key point or two. Please clue me in. This is not about the environment, it is purely fiscal.
John Clemons became the chief plant operator of the South San Luis Obispo County Sanitation District in May 2013. Less than a year later, the plant was operating cleaner at less than 50 percent the cost. He left the district in 2017 amid allegations of racism.