Attorney General Bonta stays assault weapons ban
October 29, 2023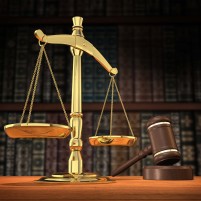 By KAREN VELIE
The Ninth Circuit Court of Appeals' granted an administrative stay to a recent federal judge's ruling that California's ban on assault weapons is unconstitutional, Attorney General Rob Bonta announced Saturday.
"We must protect our communities from these dangerous weapons," Bonta said. "Today's decision means that it remains unlawful to purchase, transfer, or possess assault weapons in California as we continue to defend the law on appeal and seek reversal of the dangerous and misguided district court decision that, if upheld, would put our communities at grave risk."
In ruling against California's assault weapon ban, U.S. District Judge Roger Benitez said a 1989 prohibition against semi-automatic weapons could not stand under a 2022 U.S. Supreme Court ruling that expanded gun rights.
Bonta quickly filed a notice of appeal to the Ninth U.S. Circuit Court of Appeals, which has a history of upholding gun control laws.
As a result of the appeals court's order, California's ban on assault weapons remains in effect until further notice. The Ninth Circuit expedited the appeal in this case. placing it on calendar for oral argument in Dec. 2023.