Fire kills two cats at pool service store in SLO
October 28, 2023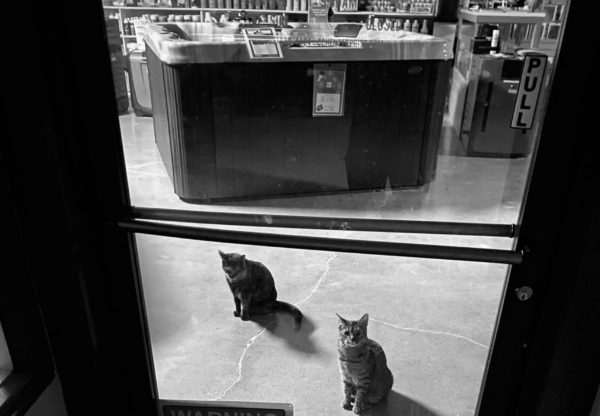 By JOSH FRIEDMAN
A fire killed two cats at a pool service store in San Luis Obispo on Saturday morning.
A caller reported the blaze shortly after 8 a.m. at CCH Pools at 198 South Street, according to the San Luis Obispo Fire Department. Firefighters arrived to find smoke coming from the roof of the single-story building. Firefighters quickly extinguished the blaze.
SLO fire officials posted on social media that the cause of the blaze is under investigation.
Later Saturday, CCH Pools released a statement on social media stating the small fire was caused by a malfunctioning equipment battery. The fire caused a water pipe to burst, which in turn, extinguished most of the flames before firefighters arrived.
"It's with a heavy heart that we share that the smoke from the incident infiltrated our office space, where our dedicated sales team worked diligently, and our beloved feline companions, Cha Cha and Poppy, along with our cherished fish aquariums, were housed," CCH Pools said in the statement.
CCH Pools says it is working with its insurance provider and aiming to reopen as soon as possible.