Child porn search reveals cache of weapons in Paso Robles
October 17, 2023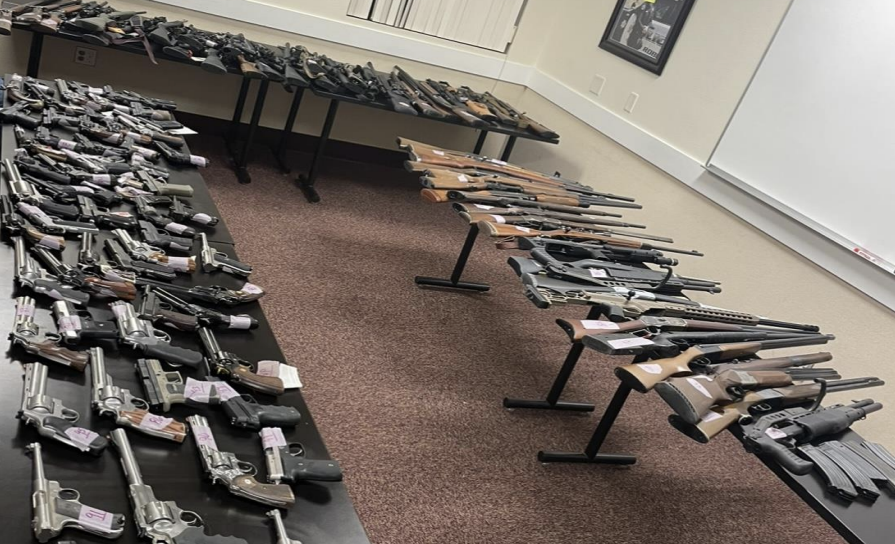 By JOSH FRIEDMAN
Amid a search for evidence of child pornography, Paso Robles police last week discovered a large cache of weapons. Officers arrested two suspects for child pornography and weapons offenses. 
On Thursday, officers served search warrants at two locations: one on the 4200 block of Aerotech Center Way and another on the 100 block of Cardinal Way, according to the Paso Robles Police Department.
Detectives seized numerous electronic devices at both sites. They also located a cache of more than 100 weapons at the Aerotech Center Way location. The firearms were illegal assault weapons, police say.
Thus far, police do not have information indicating the suspects were manufacturing child pornography. Police have not disclosed the identities of the suspects.
An investigation into the case remains ongoing. Investigators request that anyone who has information about the case call the Paso Robles Police Department at (805) 237-6464.