SLO trying to squelch rumors over Lizzie Fire
October 31, 2023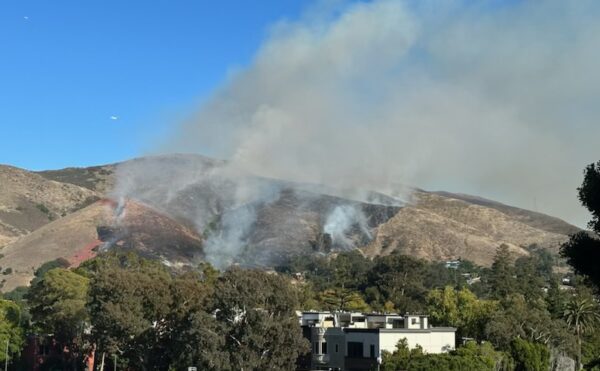 By JOSH FRIEDMAN
The city of San Luis Obispo is attempting to squelch several undisclosed rumors related to the Lizzie Fire that burned 100 acres near SLO High School on Monday. 
Investigators determined two nearby blazes on Monday were unrelated to the Lizzie Fire, the city of SLO stated in a news release responding to circulating rumors. However, the causes of all the fires remain under investigation. 
Shortly before 3 p.m. Monday, a caller reported a fire at the FFA farm behind the high school. The fire quickly spread in the tall, dry grasses in the area.
Firefighters battled the blaze from both the air and ground. Emergency personnel transported a firefighter, who suffered a laceration, to French Hospital Medical Center for treatment. 
As of Tuesday morning, the size of the Lizzie Fire remained at about 100 acres. It was 35% contained. 
On Tuesday afternoon, officials lifted an evacuation warning for more than 1,000 addresses. Reservoir Canyon Natural Reserve hiking trail and access points will remain closed until further notice, city officials say.
The Lizzie Fire did not damage any structures. No residents suffered injuries.