A Cayucos champion
November 1, 2023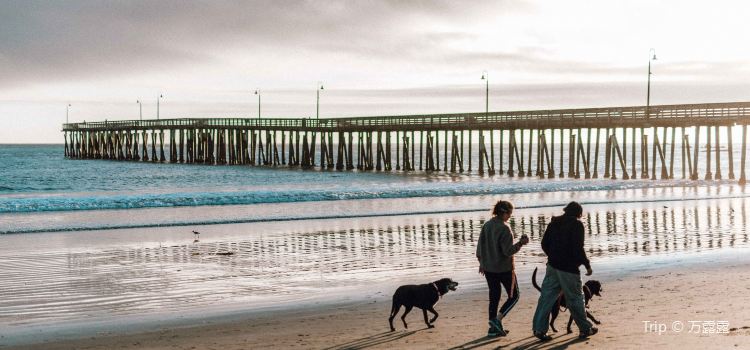 Editor's Note: The following series, "Life in Radically Gentrifying Cayucos by the Sea," to be posted biweekly includes the notes, thoughts, and opinions of an original American voice: author Dell Franklin. 
Franklin's memoir, "The ballplayer's Son" is currently on Amazon.
By DELL FRANKLIN
It took a week or so after a big victory in an even bigger event for Dan Chivens to calm down — the white heat aftermath released, the thrill and glow lingering.
I ran into him in the Schooner's Wharf one evening hours after he returned from the Colorado River, and he was running on adrenaline, exhausted yet euphoric, because winning a race of this magnitude, against competition from speedboat racers with bigger backup crews and far more money and from cities like LA, Long Beach, San Diego and the Bay area, put little old Cayucos on the map.
"Every time they announce me before my race, they mispronounce Cayucos, and I've been racing in these venues for years."
Once normalcy returned, Dan didn't want me writing about it. I had to push and nag him to agree to talk to me about his victory, and finally, after a few days, he agreed.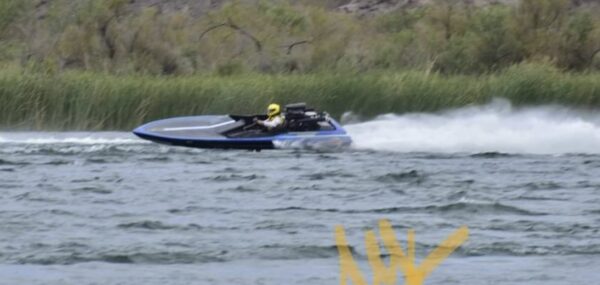 Dan Chivens is a lifelong skilled surfer and accomplished construction contractor and family man who keeps a low profile and felt slightly embarrassed when locals at Schooner's Wharf—myself included– celebrated his victory in the Grand National Speed Boat racing contest last month.
This is an event that has, in the past, included famous speed maniacs like race car driver A.J. Foyt, astronauts Gus Grissom and Gordon Cooper, and record-setting motorsport legend Mickey Thompson.
I had no idea Dan was a speedboat racer who zigged and zagged and twisted and turned and hydroplaned in speeds up to and beyond 110 mph on a narrow river over bumps and eddies, strapped in like an astronaut so that, if he crashed or flipped, he didn't break his neck or shatter his body–scary stuff.
"It's a big deal,"  I said.
"Yes, I guess it is," he admitted.
"In a sense, you slayed the Goliaths."
"Actually, the race used to be held in Long Beach," Dan said. "But of late, because of the pandemic, it moved out to the Colorado River, and that's fine with me, because I have a home out there. And I did have support, my crew chief, my motor builder, and my sons, Curtis and Ty."
"A shoestring operation compared to your competitors?"
"Pretty much. Actually, we've been doing this for a while. I placed third one year."
"I've known you over twenty years and you never once mentioned you had a boat, much less a super powered speed boat, and that you race it, and are a dare devil."
"I wouldn't go that far."
"I would. I'm not going anywhere near a 110-miles an hour plus in a small boat on a river."
The Grand National Race is a high speed endurance class consisting of two 10 lap qualifying races on Saturday, and a 20 lap final on Sunday. Most of the boats are 20-21 feet long, are V drives with big block motors of a high compression that can be blown, carburated or injected. Dan's is a 1977 Rayoncraft 20′ with a blown injected big block Chevy engine.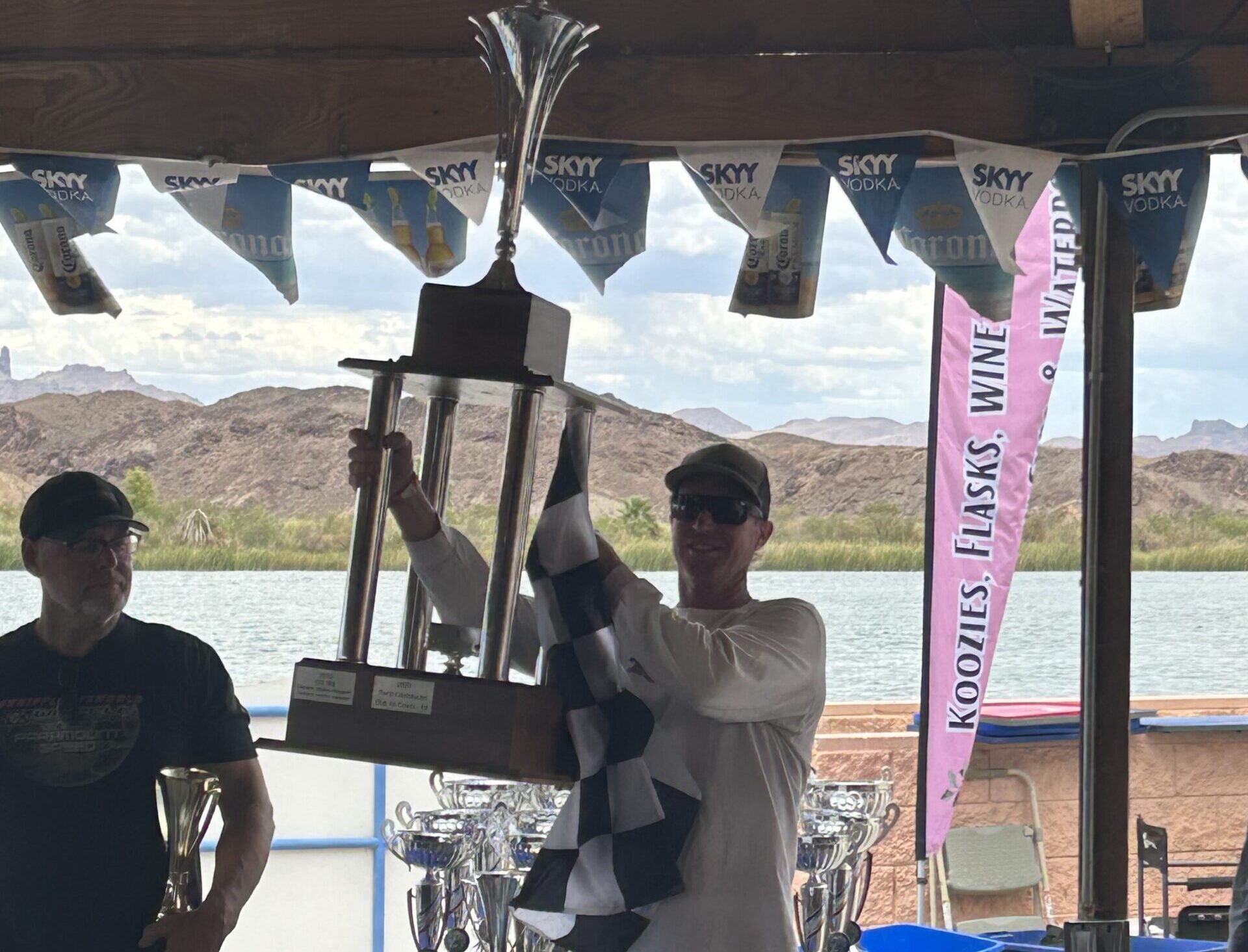 "How did the big dogs react to you winning the race?"
"Actually, we're kind of a fraternity. The competition is stiff, but in the end we back each other up and there's a lot of respect."
"It's not about the money."
"Not really. I got a few bucks winning this event, but it didn't have the crowds and sponsorships it usually has down in Long Beach."
"But it's just as competitive."
"Absolutely."
"And just as prestigious."
"Absolutely."
"Ultimately, it's about the passion for the sport."
"Right."
"And your sons, Curtis and Ty, were there, and your wife, Khris. Does it get any better than that?"
"No."
"And you got a write-up in Speedboat Magazine, which is a big deal."
Chivens is a community guy. He coached Little League. Both his sons were standout baseball players at Morro Bay High School; Ty getting a scholarship to Cal State University Chico, where he starred. Both boys, college grads, shared in his victory, along with wife, Khris, a high school teacher.
It can't get any better than that. A local champion who has to be practically begged to talk about it.