SLO County supervisors approve housing project lots in Los Osos
November 1, 2023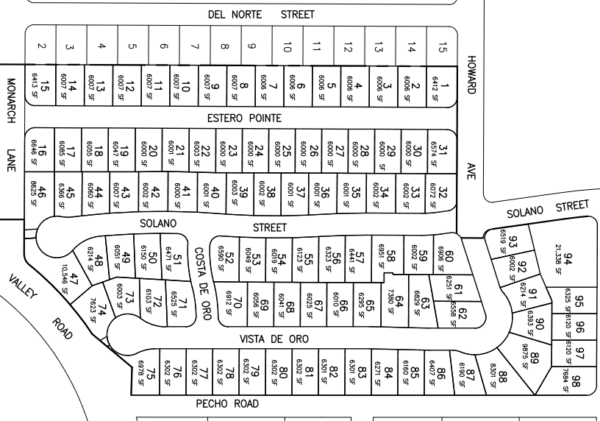 By KAREN VELIE
The San Luis Obispo County Board of Supervisors on Tuesday voted 3-2 to approve creation of 98 lots for a future housing development on Pecho Valley Road in Los Osos, with supervisors Bruce Gibson and Jimmy Paulding dissenting.
The Anastasi Development Company owns the nearly 20-acre project site located near the transition where Los Osos Valley Road becomes Pecho Valley Road. Scott Anastasi plans to build 97 single-family residences, of which 15 will be reserved for low and moderate-income households.
Plans for this development have been winding through the system for more than 30 years. The project's tract map was approved by the SLO County Board of Supervisors on Dec. 11, 1990.
Gibson and Paulding voted against the project, saying there is not enough water for the project in Los Osos. However, the water company filed a will-serve letter saying there is water.
In addition, the developer's plans include contributions to water resources through the development of a new community supply well. Anastasi built a well for the entire community when he built the Monarch Grove subdivision in early 2000's.