Cal Poly suspects arsonist set two fires
November 4, 2023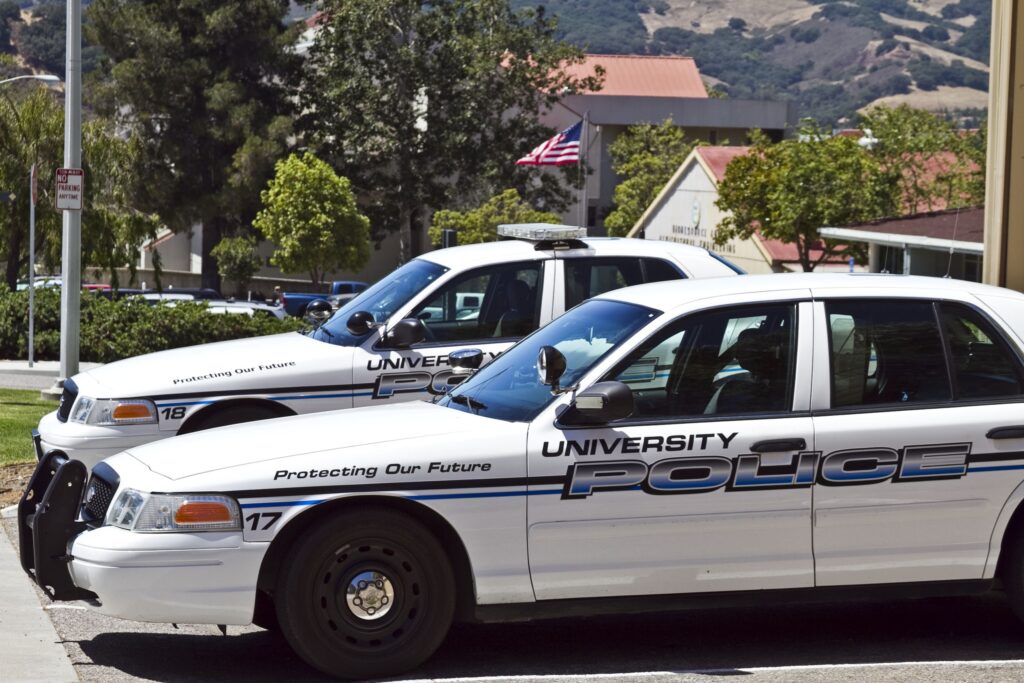 By KAREN VELIE
The Cal Poly Police Department is looking for the arsonist who set the two fires that burned on the San Luis Obispo campus on Oct. 30.
Both fires were reported at 4:05 p.m. One was burning near Highland Drive and Orchard Road and the other near Santa Rosa Street and Stenner Creek Trail. Firefighters quickly extinguished both fires.
There were three fires that burned in San Luis Obispo on Oct. 3.
Shortly before 3 p.m. on Oct. 30, a caller reported a fire burning behind the high school at 1499 San Luis Drive. The Lizzie Fire quickly grew to 124 acres.
SLO police officers arrested a 15-year-old SLO resident for starting the Lizzie Fire. Investigators do not believe the teen started the fires at Cal Poly.