Driver arrested for DUI after flipping car in San Luis Obispo
November 10, 2023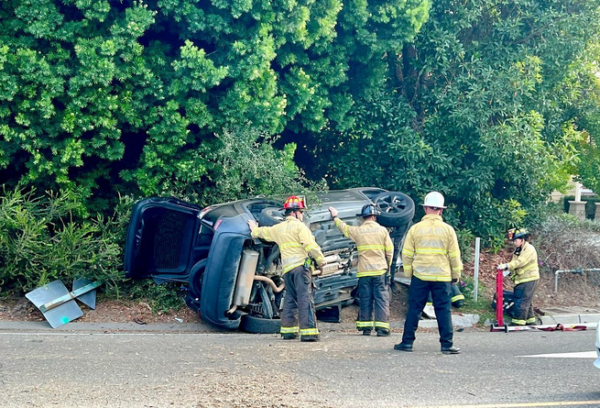 By KAREN VELIE
CHP officers arrested a driver for DUI on Friday morning after he flipped his car while taking a Highway 101 off-ramp in San Luis Obispo.
Shortly after 8 a.m., the driver allegedly tried to take the Broad Street exit while driving too fast, hit a sign and flipped the car. The driver was not injured in the crash.
Officers arrested the driver for driving under the influence.