Pickup truck slams into fence outside house in SLO
November 14, 2023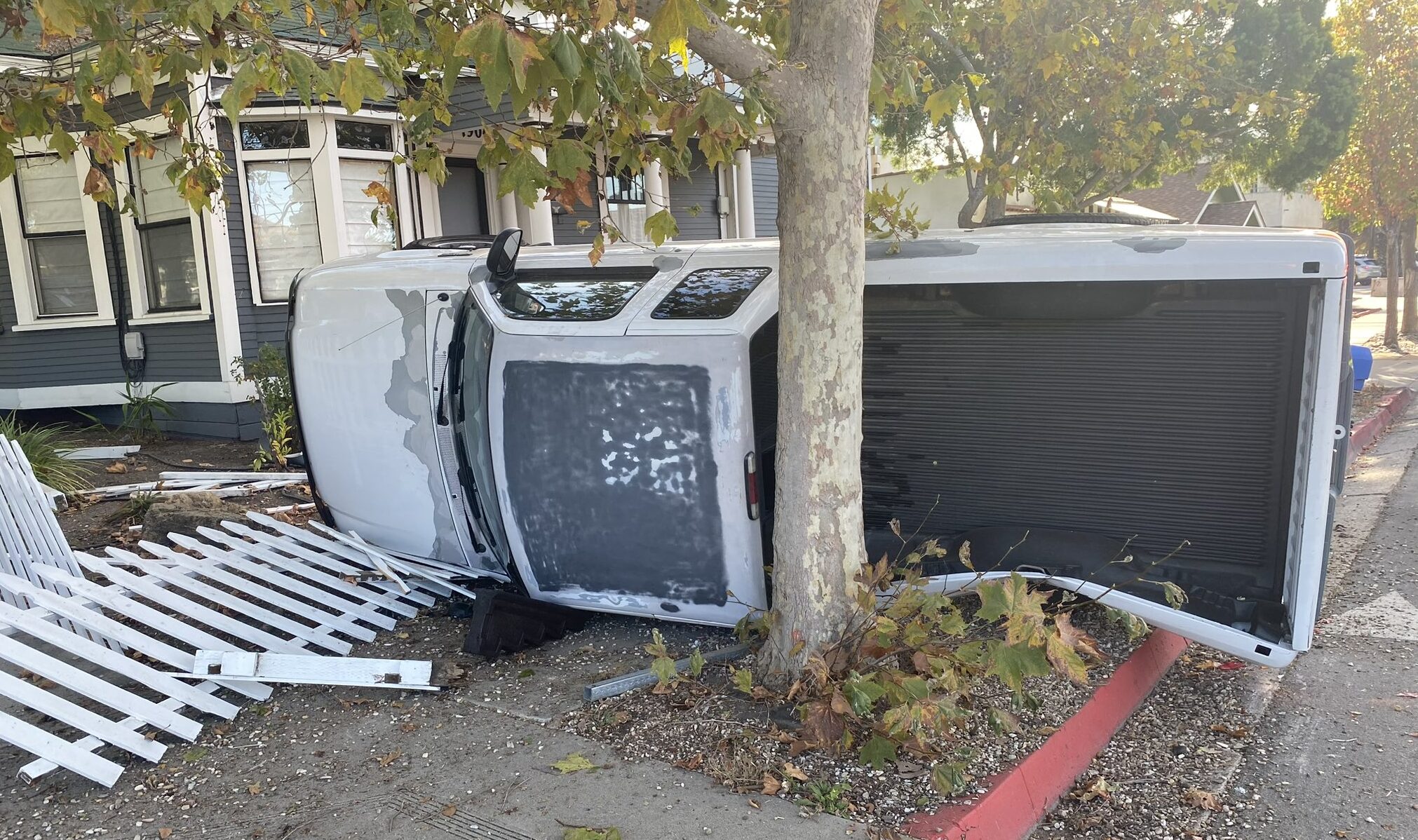 By JOSH FRIEDMAN
A driver crashed a pickup truck which rolled over and slammed into a white picket fence outside a house in San Luis Obispo Tuesday morning. 
The white Ford pickup crashed at about 8:30 a.m. on Broad Street next to Upham Street, according to the San Luis Obispo Police Department. The truck came to a rest against a tree along the sidewalk on Broad Street, with the front of the pickup lying in the yard of the home.
Police say the driver sustained minor injuries. 
Officers do not suspect the driver was under the influence of alcohol or drugs. The cause of the crash is under investigation.