KSBY back on DirecTV in time for playoffs
January 11, 2015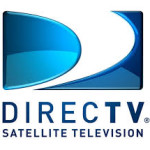 DirecTV and KSBY's parent company announced Saturday that they have settled their contract dispute and reached a multi-year agreement in time for DirecTV viewers to watch the NFL playoff game between the Baltimore Ravens and the New England Patriots.
KSBY, an NBC affiliate, has been unavailable to DirecTV viewers since Jan. 1. KSBY officials said the dispute was over fundamental differences including the fair value of KSBY's programming.
DirectTV officials responded in an announcement saying, "The owner of this channel has removed it from the DirecTV lineup despite our repeated requests to keep it on."
In 2013, a contract dispute between KEYT and DirecTV led to a drop in broadcast services for two weeks.