Attorney Michael Seitz performance again under review
February 1, 2015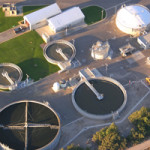 Following the release of documents that shows South San Luis Obispo County Sanitation District legal counsel recommended legal actions that benefited his firm while costing ratepayers, the board will again review Michael Seitz' performance and contract.
In 2010, failures at the sanitation district resulted in 384,000 to 3 million gallons of raw sewage flowing into Oceano homes and the ocean. The Central Coast Regional Water Quality Control Board then determined the spill was the result of mismanagement under former plant administrator John Wallace and proposed a $400,000 settlement.
However, the board, at Seitz' recommendation, elected to engage in a costly legal battle, a fight that the district did not expect to win, according to district records. As a result, by the end of 2012 the board had already paid about $750,000 to the Wallace Group, Seitz, and a team of lawyers to argue against the allegations of mismanagement and the proposed $1.1 million fine.
In addition, when asked about a previous settlement offer, Seitz said the state had never offered a $300,000 settlement, though he claimed the district had made a substantially larger settlement offer to the state. A statement state officials said is untrue.
In 1986, the governing board hired Wallace as a consultant in charge of the district's day-to-day administrative, budgeting and engineering operations even though he is not technically an employee of district. Over time, Wallace sent an increasing amount of the plant's work load to his privately owned company and billed the district for these services.
Wallace resigned in Feb. 2013 amid allegations of mismanagement and conflicts of interest.
Seitz, the attorney for the sanitation district, has claimed he was not also an attorney for the Wallace Group.
However, in 2012, a receptionist at the Wallace Group said that not only was Seitz the Wallace Group's attorney, he also sat in on the group's board meetings,
In addition, at that time Seitz's wife, Sharon Seitz, headed the Wallace Group's Human Resources department.
On Feb. 4, sanitation district board members Arroyo Grande Mayor Jim Hill, Oceano Community Services District President Matt Guerrero and Grover Beach Mayor John Schoals will again review Seitz' performance. Guerrero is the only member of the current sanitation district board who was also the board during the 2012 closed session settlement negotiations.