CalCoastNews King of the Hill Award
February 17, 2015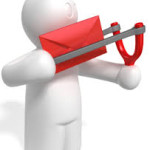 CalCoastNews is announcing its first King of the Hill Award contest.
The award will be given to the public official who has written the snarkiest or most underhanded correspondences to members of the community. CalCoastNews and its readers will select the winner.
Have you ever written to a local CSD member, city councilmember, mayor, city manager, or county supervisor and been appalled by the tone of the response you received? If so, please share. We're interested in seeing how public officials respond to their constituents.
In addition, please send short YouTube videos and meeting minutes of public officials addressing each other or the public.
Please email copies of videos, emails and letters to velie@calcoastnews.com. All correspondence needs to be sent to CalCoastNews  by Feb. 27.
The contributor of the most egregious email or letter will win a gift card from a local vendor.