EXCLUSIVE: Former sanitation plant manager tied to racially charged emails
March 30, 2015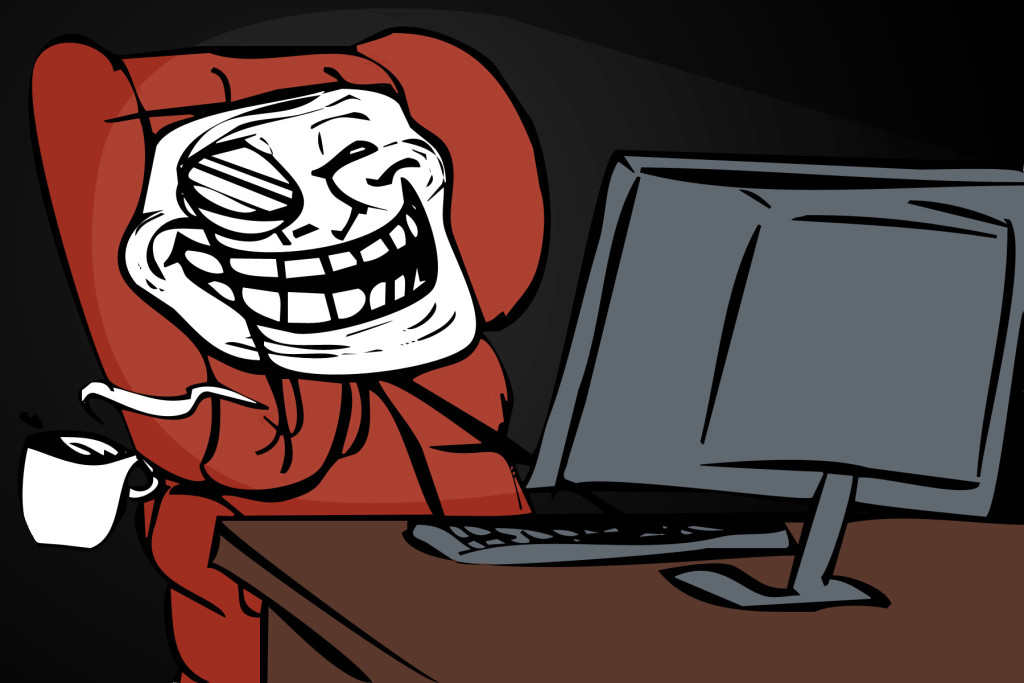 By KAREN VELIE
More than a dozen emails laced with racial epithets and allegations of wrongdoing have been sent to the South San Luis Obispo County Sanitation District over the past six months from an IP address belonging to a supervisor at the California Men's Colony sanitation plant.
Jeff Appleton, a former chief plant operator at the South San Luis Obispo County Sanitation District, is linked to the 24 emails that primarily focus on his replacement at the Oceano sanitation plant. Chief Plant Operator John Clemons is African American.
The racially charged emails include false claims that Clemons spent more than a decade in federal prison.
"I think the emails are repugnant, absolutely unacceptable and threatening to our employees," said Jim Hill, Arroyo Grande mayor and district board president. "As a member of the board, I take this very seriously. That is why I reported it to the police to have them follow up on it."
The emails were sent to Clemons, his superiors, members of the sanitation district board and the state water board. The emails question Clemons' character, his past and make claims of illegal activity at the plant in what appears to be an attempt to discredit Clemons personally and professionally.
Jeff Appleton did not respond to two email requests for comment. His wife Casandra Appleton said she had no knowledge or responsibility for the emails.
Here are portions of three particularly egregious emails that claim to be sent by the Vine or Trinity Neo of the South County Advisory Group from an IP address linked to Appleton:
(Editor's note: Although some of the language has been sanitized, the tone will be upsetting to some.)
• So I introduced Sharon to Shoals wife. seems like they're gonna have a LOT to talk about. Your wife really is the sweetest person and you're just a big stinky turd for treating her this way. you should be ashamed, but thugs like you have no shame. looks like your livin large in the hood. how's cleveland? ever think about moving back there? p.s. i really don't think Shoals is gonna let you be his yard b**** after this.
• You suck, just like the Raiders. Blow Me. I heard that 75% of ex-cons are fags, and the other 25% are liars.
• Hey b****, what's up? If you want to get respect from your staff you shouldn't treat us like nig*** b**** ho's. I hope somebody rams you in the a** like you used to get rammed in the a**. Aunt jemima c*** s****** p****.
The sanitation district, which serves the residents of the Oceano Community Service District, Arroyo Grande and Grover Beach, is governed by a three-person board consisting of one representative from each community.
In 2009, while Appleton was still chief plant operator, sanitation district lab technician Devina Douglas and shift supervisor Scott Mascolo began sending letters to the district and community board and council members that reported their suspicions about misuse of public funds and problems with the plant's compliance with safety and health requirements.
Both Mascolo and Douglas said they first took their concerns to Appleton and then plant administrator John Wallace. Later, Douglas and Mascolo reported the environmental abuses to local and state water authorities.
After a lengthy investigation, the State Water Resource Control Board determined that Appleton operated the plant "using fraud and deception," according to a letter of proposed disciplinary action against Appleton. The state proposed that Appleton's plant operator certificate be downgraded, which would have made him ineligible to manage the plant.
In 2013, Wallace retired from the plant and Appleton went to work as a water and sewage plant supervisor at CMC.
On May 1, 2013, John Clemons became the chief plant operator. Within a month of his hire, several anonymous tips claiming misreporting of chemical levels were sent to the state water board. The state investigated the allegations and determined they were unfounded.
Less than a year after Clemons went to work at the district, the plant was operating cleaner at less than 50 percent the cost, according to financial reports obtained from the district.
Don't miss breaking news stories, like CCN on Facebook.