ISIS allegedly sets its sights on Solvang
March 27, 2015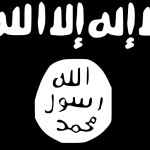 The Islamic State of Iraq and Syria is reportedly targeting a resident of Solvang who is an active member or veteran of either the U.S. Navy or Air Force. [KEYT]
A hacking group affiliated with ISIS has released a kill list that names military personnel and their hometowns. Cities in at least 23 states appear on the list.
Solvang is one of six California cities that made the list. Newbury Park in Ventura County is another.
Vandenberg Air Force Base is located approximately 30 miles away from Solvang.
ISIS is reportedly encouraging sympathizers to kill the targeted military personnel.
Solvang Mayor Jim Richardson is a former Air Force computer specialist. Richardson said he does not want people to panic, but does want them to be aware.
The Santa Barbara County Sheriff's office says it is taking action and wants the public to be vigilant. The FBI is also working with federal, state and local partners to address the threats.